We believe in advancing access for people with disabilities by partnering with educational, cultural and recreational programs that ensure inclusive environments.
Liberty Mutual Foundation seeks to support accessibility for people of all abilities as they pursue their goals in education, health, employment and all other daily activities. To that end, the Foundation looks to support best-in-class organizations that promote inclusion. That includes organizations that do not have service to people with disabilities at the core of their mission, as well as organizations that primarily serve those within the disability community.
A play space for all
Playgrounds give children the chance  to explore, play and create new friendships. This year, we were thrilled to extend that opportunity to children of all abilities with  a new, universally accessible playground in Plano, Texas.
Built by the city of Plano, with Liberty's support, the new Liberty Playground allows children with and without disabilities to play together. By providing a safe and inclusive place where everyone can have fun, Liberty Mutual's second universal playground fosters a sense of belonging for all.
Our Giving - Accessibility
Unveiling of the Liberty Playground in Plano, Texas
"People living with disabilities can often feel excluded. Today marks another opportunity to change that cycle…by creating inclusive places that nurture one of the most fundamental activities: play." 
– Tatyana McFadden, 17-time U.S. Paralympic medalist
So much more than a playground
When Lola Dada-Olley was growing up, she longed for a place where she and her brother, who has autism, could play together. With the new Liberty Playground in Plano, Lola's son and daughter, who are also on the autism spectrum, have such a space.
I see so much more than a playground. I see a meeting place for families with special needs and their allies to play in a non-judgmental setting.  I see an informal place where parents can exchange parenting tips…I see a front row seat to greater opportunity, and for that, I thank you." – Lola Dada-Olley, Plano, Texas city attorney, resident and parent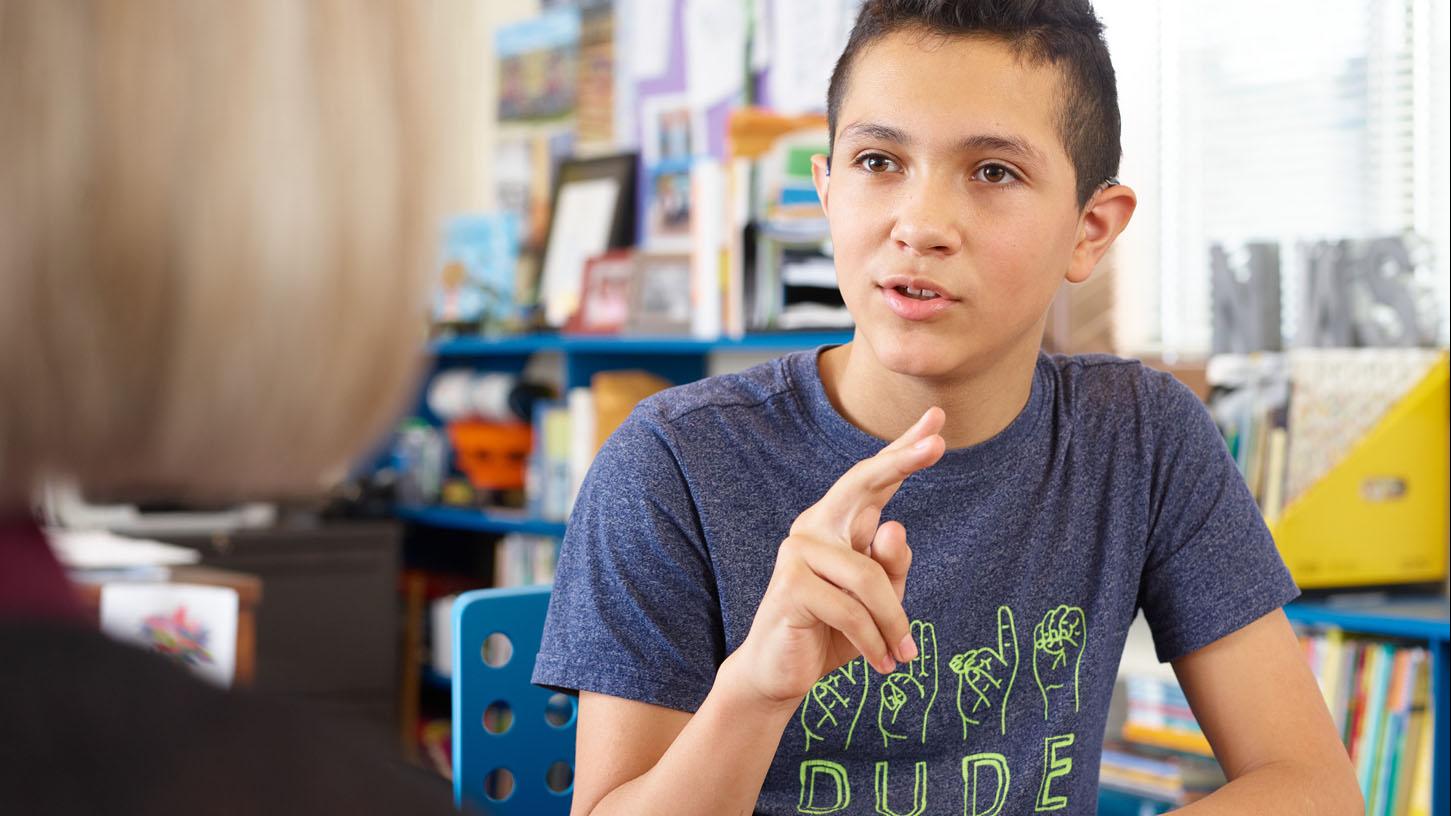 Northwest School for Deaf and Hard-of-Hearing Children
Northwest School for Deaf and Hard-of-Hearing Children helps deaf and hard-of-hearing students in the Seattle area develop the competence to earn the same higher education and employment choices as their hearing peers.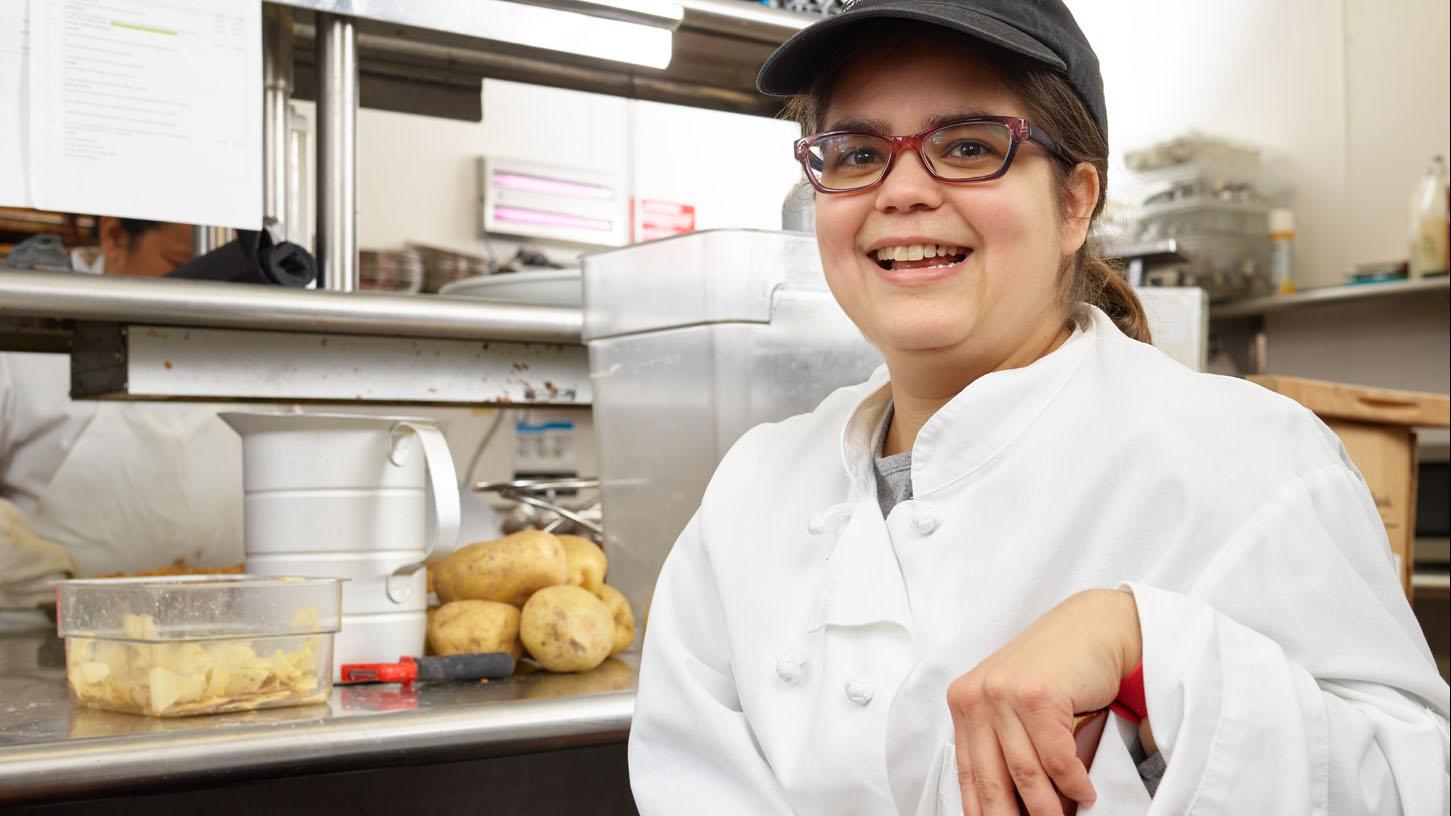 Best Buddies
Best Buddies Boston Jobs Program helps people with intellectual and developmental disabilities find competitive, integrated employment so
they can independently support themselves and improve their quality of life. Pictured: Buddy Kayla peels potatoes during her kitchen shift at Davio's Restaurant.
Explore Giving Back
Expanding educational opportunities for underserved students
Supporting organizations that help meet a continuum of needs
Apply for a Liberty Mutual Grant