Advancing security through access to the basic needs of food and shelter
At Liberty Mutual, we stand behind our partners who are advancing safety and security and building resilience for underserved people and communities. 

In moments of great need, the right kind of support can make a lasting difference. Each year, our community partners provide services ranging from housing, meals, and health services to mentorship, job skills training, and education, helping thousands of individuals and families gain a foothold and move forward.
Over the past year, inflation has posed an added challenge to our community partners, increasing the costs for providing services as the demand for those services rises. We responded by offering nearly 500 grants of up to $10,000 each to help ease the strain as our partners continue their vital work.
Meet our featured community partners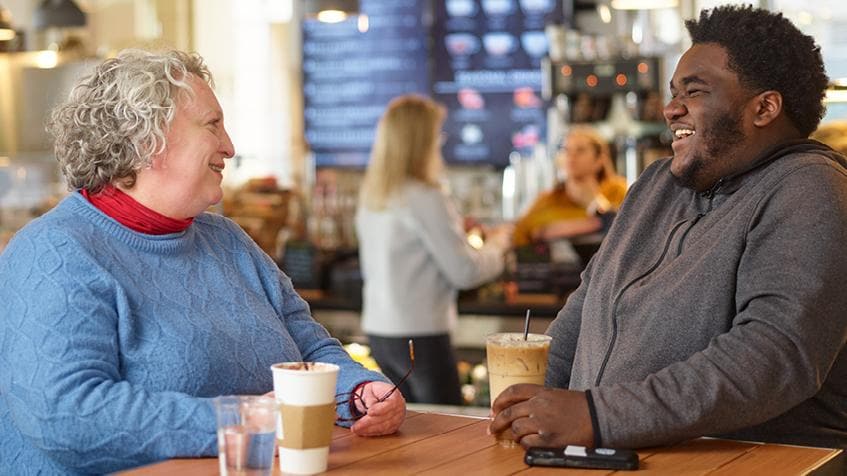 Silver Linings Mentoring
For youth in the foster care system, having a consistent, trustworthy adult presence during frequent transitions to new homes, schools, and communities can be invaluable. Silver Lining Mentoring (SLM) creates one-to-one matches between youth and volunteer adult mentors, and helps youth develop critical life skills. Their average mentor-mentee relationship is 55 months—more than six times than the national average.
One such mentor is Liberty Mutual employee Brian Halderman of Enterprise Creative. He and his wife have been involved with SLM for more than ten years. Brian explains that while mentors do all sorts of activities with their mentees—sporting events, museums, ice cream—what really matters is simply being present: "I've learned it's less about what we're doing and more about the fact that we're spending time together," he says. "Over time, you see young people start to really care about their lives and their potential. And then they just start to thrive."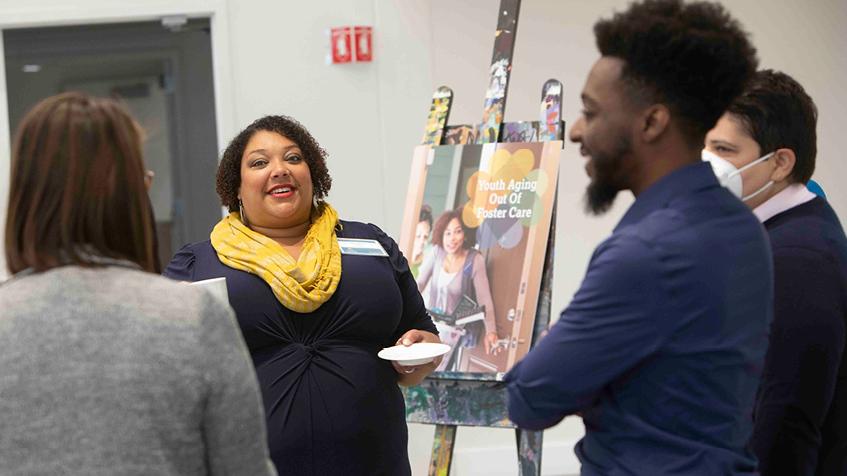 HopeWell
HopeWell provides comprehensive foster care services, support for young adults transitioning out of foster care, and residential settings and services for adults with disabilities. Liberty Mutual is proud to support HopeWell's My First Place™ program, which offers safe, stable housing, education and employment supports, and much more to youth aging out of the foster care system. With a $1.5 million grant over two years, HopeWell will soon be able to accept unfunded referrals to their program, allowing them to help even more youth find pathways to bright, independent futures.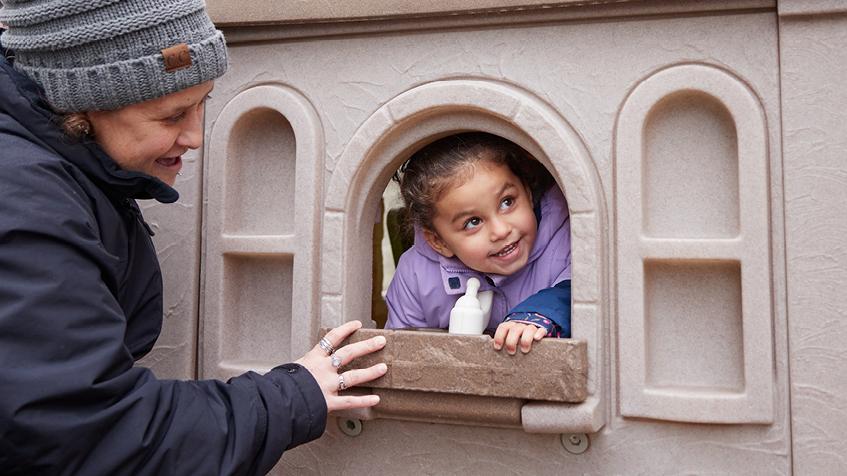 Heading Home
For nearly 50 years, Heading Home has successfully helped Greater Boston families and individuals experiencing homelessness find a safe and secure place. By offering emergency shelter, permanent housing, and services ranging from career coaching to financial education to help obtaining childcare, Heading Home has achieved permanent housing retention rates of more than 90% for its clients for sixteen years running. In 2022, the organization responded in a time of need to incorporate several shelters serving primarily Spanish-speaking families. Liberty Mutual was proud to provide support for this expansion.