Each year, thousands of Liberty Mutual employees give, volunteer, and serve in support of the causes they care about.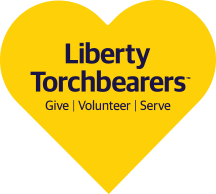 We use our financial strength to amplify our employees' generosity and stand with them as they donate their time and talents. Whether they're aiding Ukrainian refugees, delivering meals, mentoring youth, or writing letters to service people overseas, Liberty Torchbearers are driven to make a difference together.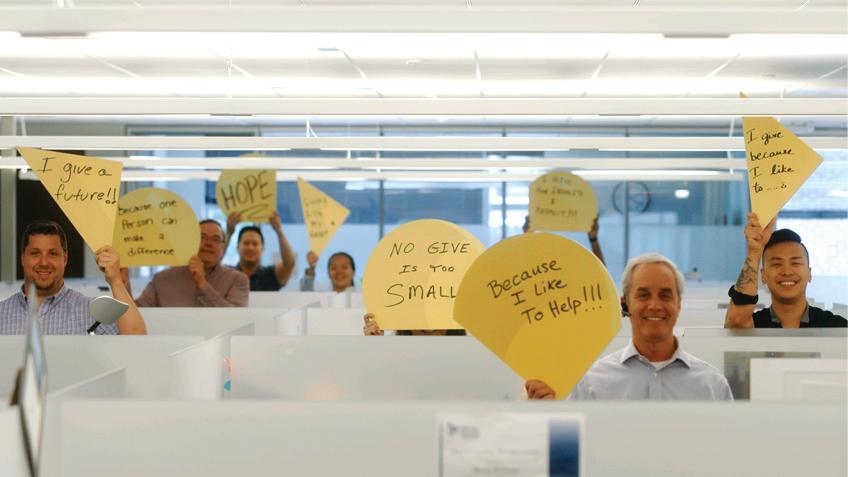 Give with Liberty
More than 10,000 Liberty Mutual employees donated to causes in 2022, for a total of $7,598,904 to 7,759 organizations. Donations to eligible nonprofits received a 100% match from Liberty. Participating employees were also given the opportunity to award a $250 mini-grant from Liberty Mutual to a nonprofit of their choice, to help counter the effects of inflation.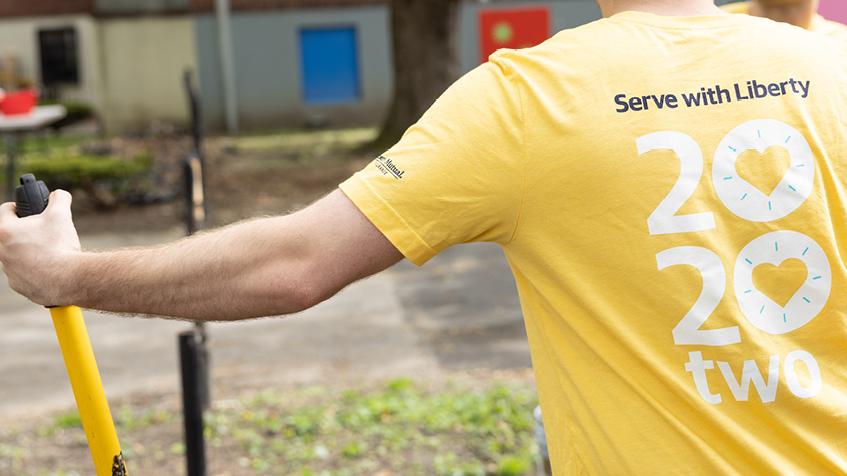 Serve with Liberty
We were thrilled to be able to bring back Serve with Liberty, our annual days of service, after a two-year hiatus due to the pandemic. In May 2022, 11,000 employees around the world served with 704 nonprofit organizations, planting trees, stocking food pantry shelves, readying kids' summer camps, cleaning up beaches, and much more. All told, they gave 45,488 hours of their time.
An impact that lasts beyond a single day
Many employees develop ongoing relationships with the organizations they're first introduced to during Serve with Liberty.
Three members of the tech support team in Liberty's Dover, New Hampshire Office, Lisa LaChance, Tania Promer, and Kristen McKenney, first volunteered with the Rockingham County Nursing and Rehabilitation Center as part of Serve with Liberty. When Serve with Liberty was suspended in 2020 and 2021, the trio assembled and delivered potted plants, flowers, and cards to all 180 of the Center's residents.

Raquel Rodriguez and her colleagues in the Scranton office have served at a number of nonprofits over the years, but they have a special place in their hearts for Sixth Street Shelter. When COVID kept them from serving in person, they continued to donate needed items on their own, and when registration opened for Serve With Liberty 2022, they

jumped right back in.

"We'd been working remotely," Raquel explains, "but when we were back together, we went into 'family mode' without missing a beat and did everything we could to help out our extended family at Sixth Street."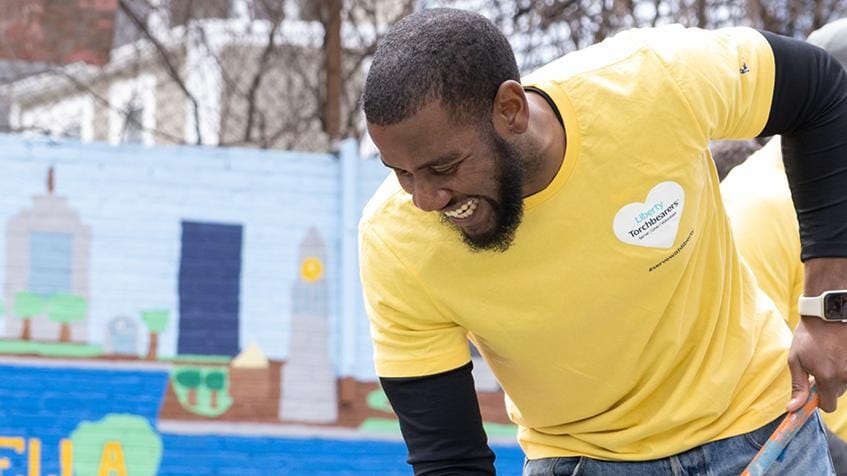 Volunteer with Liberty
Our employees are passionate about giving their time and talents to nonprofit causes, both as individuals and together with their colleagues. Employees who track their volunteer time are automatically entered in a drawing to win one of 550 mini-grants each quarter of $500 each for the charity of their choice. Those who track one hundred or more hours of volunteer time per year are honored with membership in the Torchbearers 100 Club and can direct a larger grant from Liberty Mutual Foundation to the nonprofit of their choice.
Torchbearers 100 Club 
100 Club honors employees who have volunteered for 100 or more hours in a given year. 120 Liberty employees achieved this honor in 2022.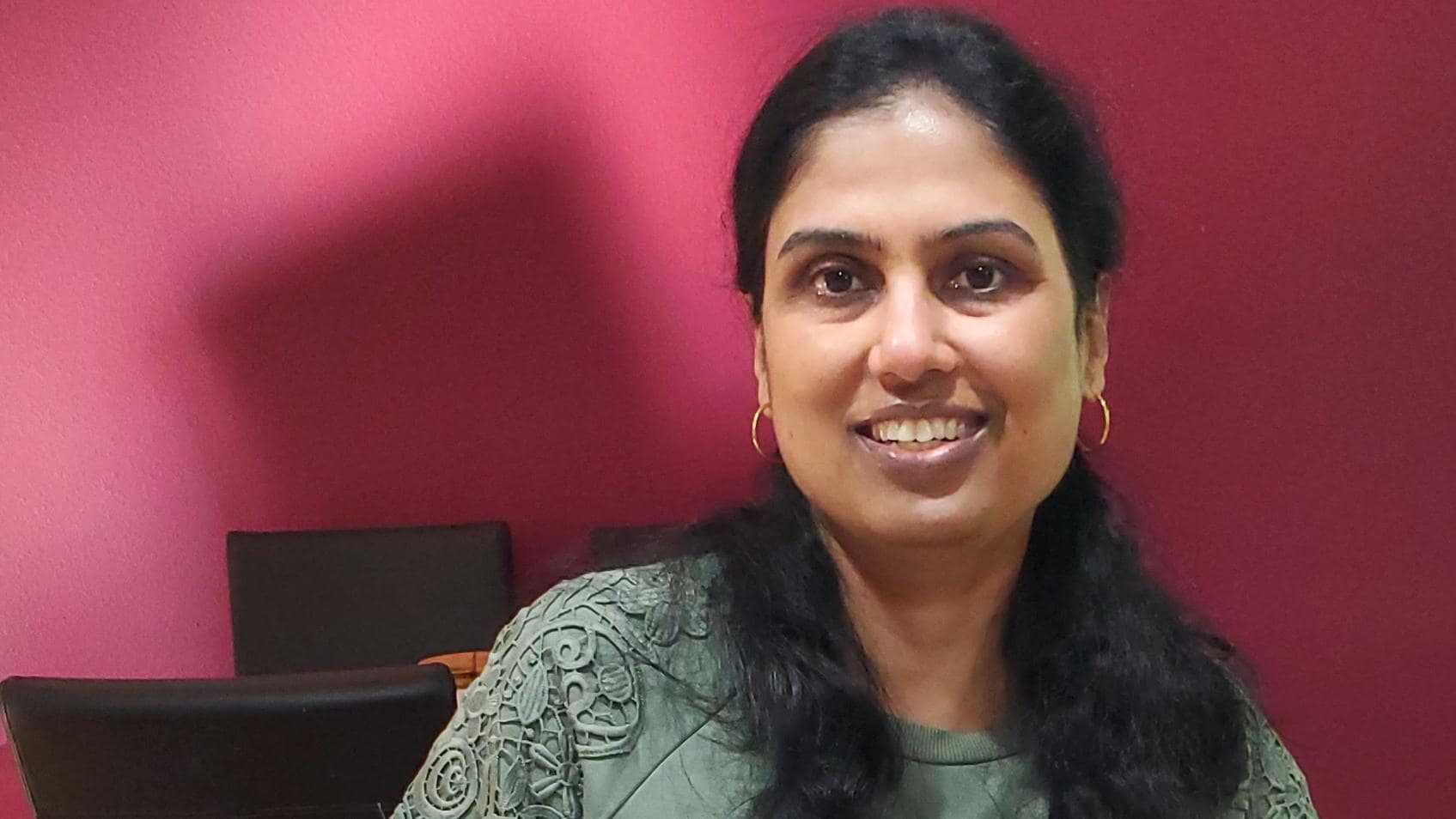 Nagashree Yagati
Nagashree Yagati, Global Retail Markets, puts her passion for cooking and baking to work for Community Loaves, a nonprofit that supplies baked goods to overstretched local food pantries in greater Seattle and beyond. Nagashree and other volunteers make whole-grain bread and cookies with nutritious, locally sourced ingredients, which are delivered to local pantries twice a month.  
"As the pandemic lockdown exacerbated food insecurity issues, I felt fortunate to be able to use my skills and time to address this problem at a grassroots level while forging connections with my local community. As our organization's founder says, 'We are breader together.'"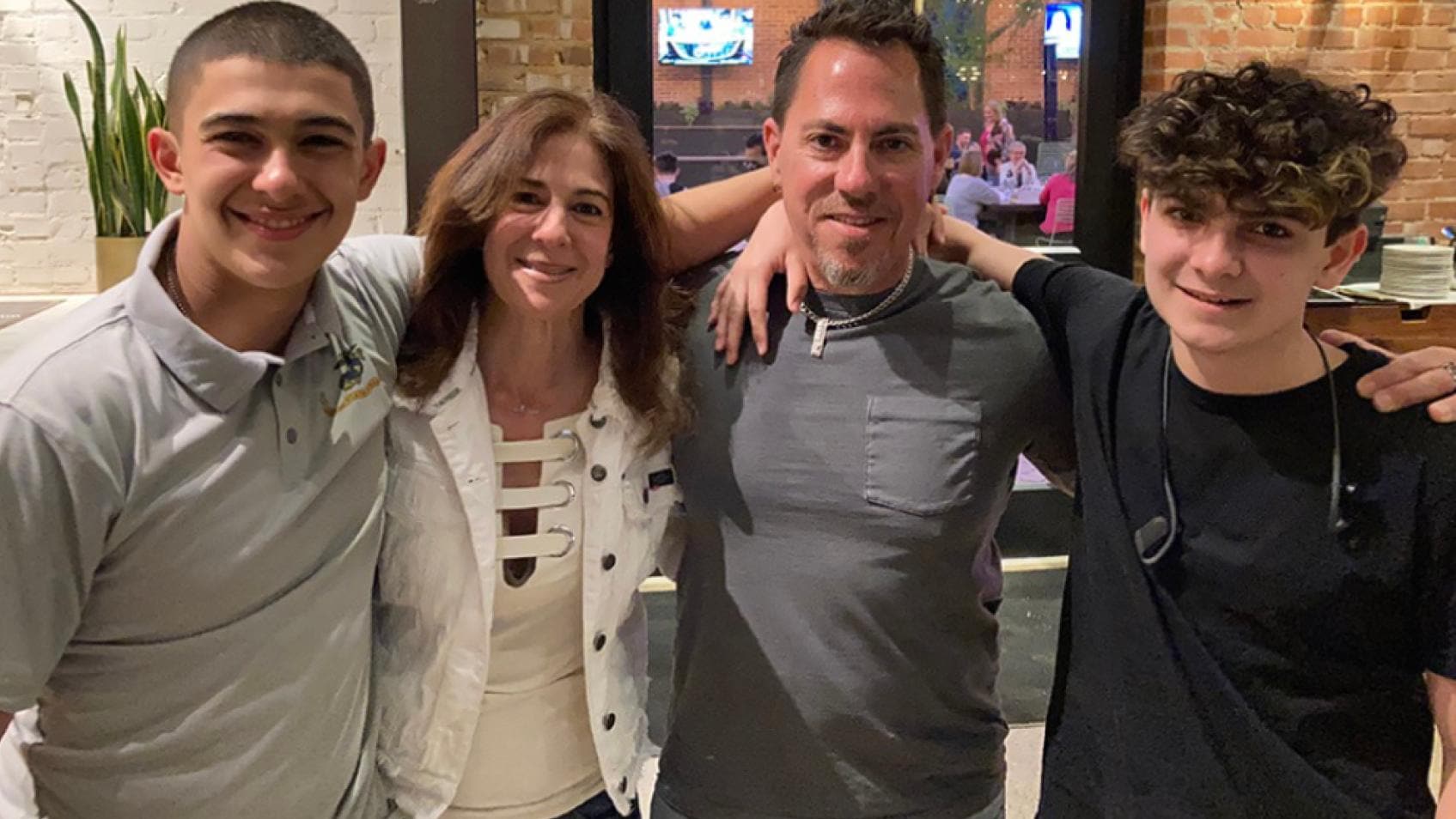 Theresa Nicolosi
Theresa Nicolosi, Global Retail Markets, joined MarineParents when her son, a new recruit, was at bootcamp on Parris Island, and she could only communicate with him by letter. She was deeply grateful for the support of MarineParents during that challenging time, so when they posted looking for volunteers, she quickly raised her hand. Now, Theresa helps new Marine families on their journeys, moderating online support groups, providing information on what recruits are doing, and sharing thoughts from her own experience.
"MarineParents provides so much to Marines and their families. I plan on giving back to those who gave to me for as long as they will have me."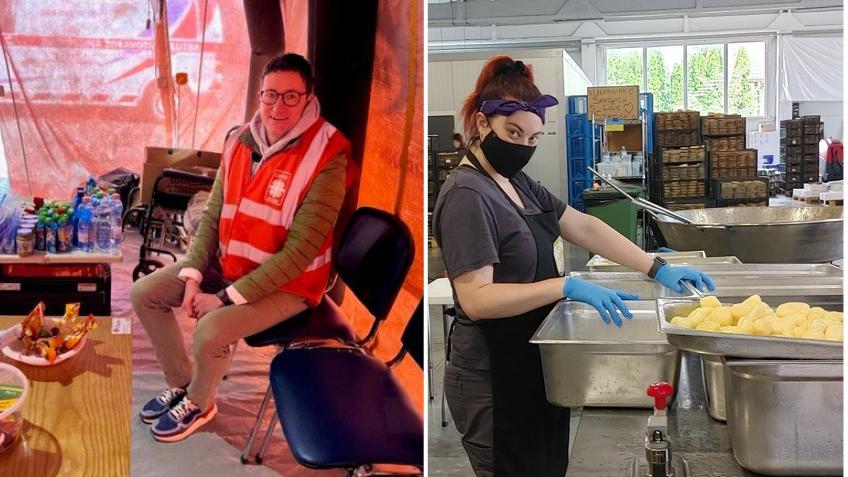 Answering the call on the Ukraine border
Vlad Dziak and Emily Kutzavitch

When the Russian invasion of Ukraine forced Ukrainians to flee their homes, Vlad Dziak, Talent and Enterprise Services, and Emily Kutzavitch, Global Retail Markets, felt compelled to help. Last spring, both had the opportunity to volunteer on the Ukraine border, Vlad in Slovakia and Emily in Poland, working with local organizations to provide food, blankets, and other forms of support to Ukrainian refugees.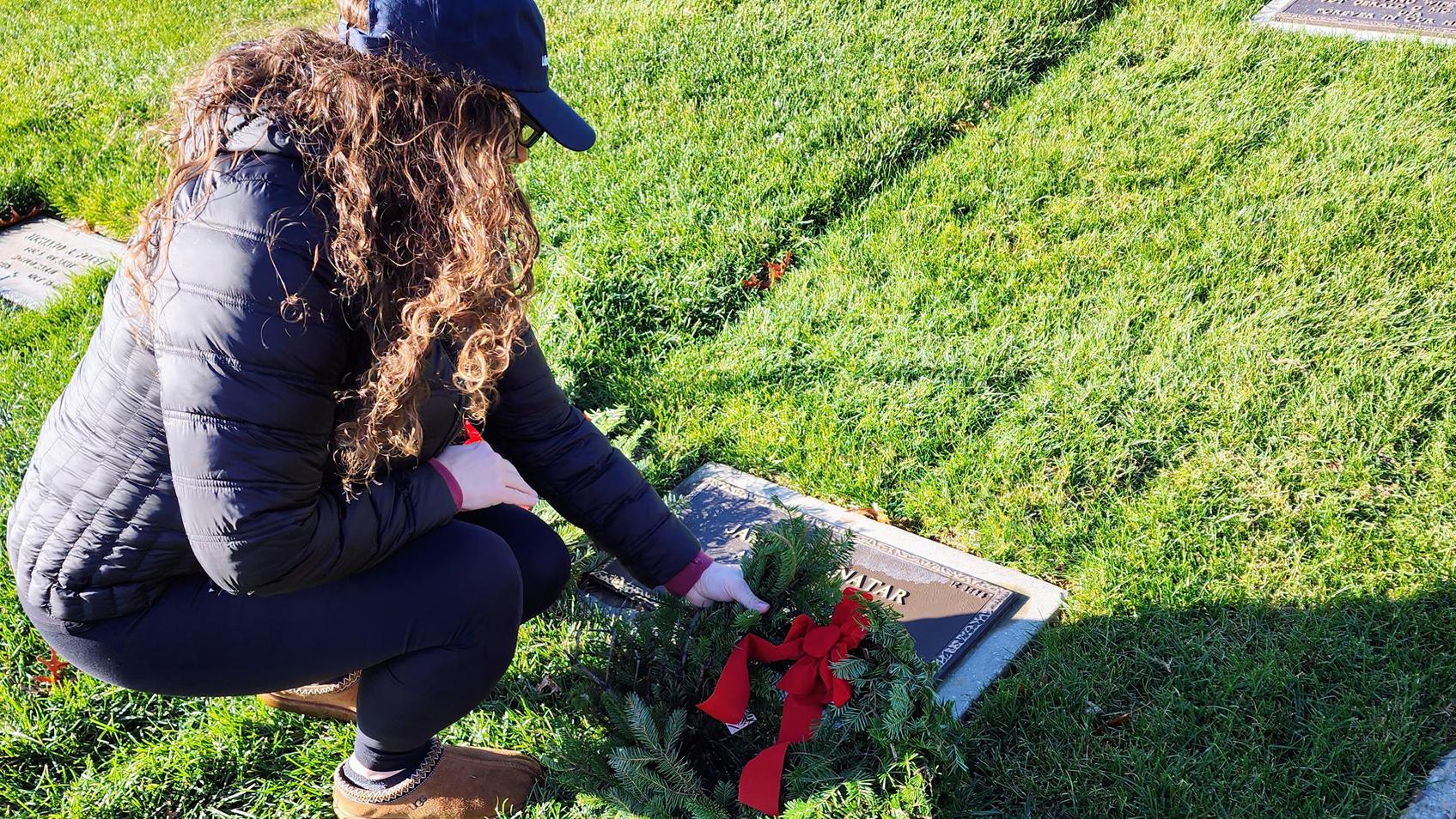 Valor@Liberty: Honoring veterans together
Every December, Wreaths Across America coordinates wreath-laying ceremonies at thousands of cemeteries across the United States. Last year, 29 members of Valor@Liberty, the Liberty Mutual resource group for veterans and military and their allies, helped with these efforts, giving a combined 58 hours of their time.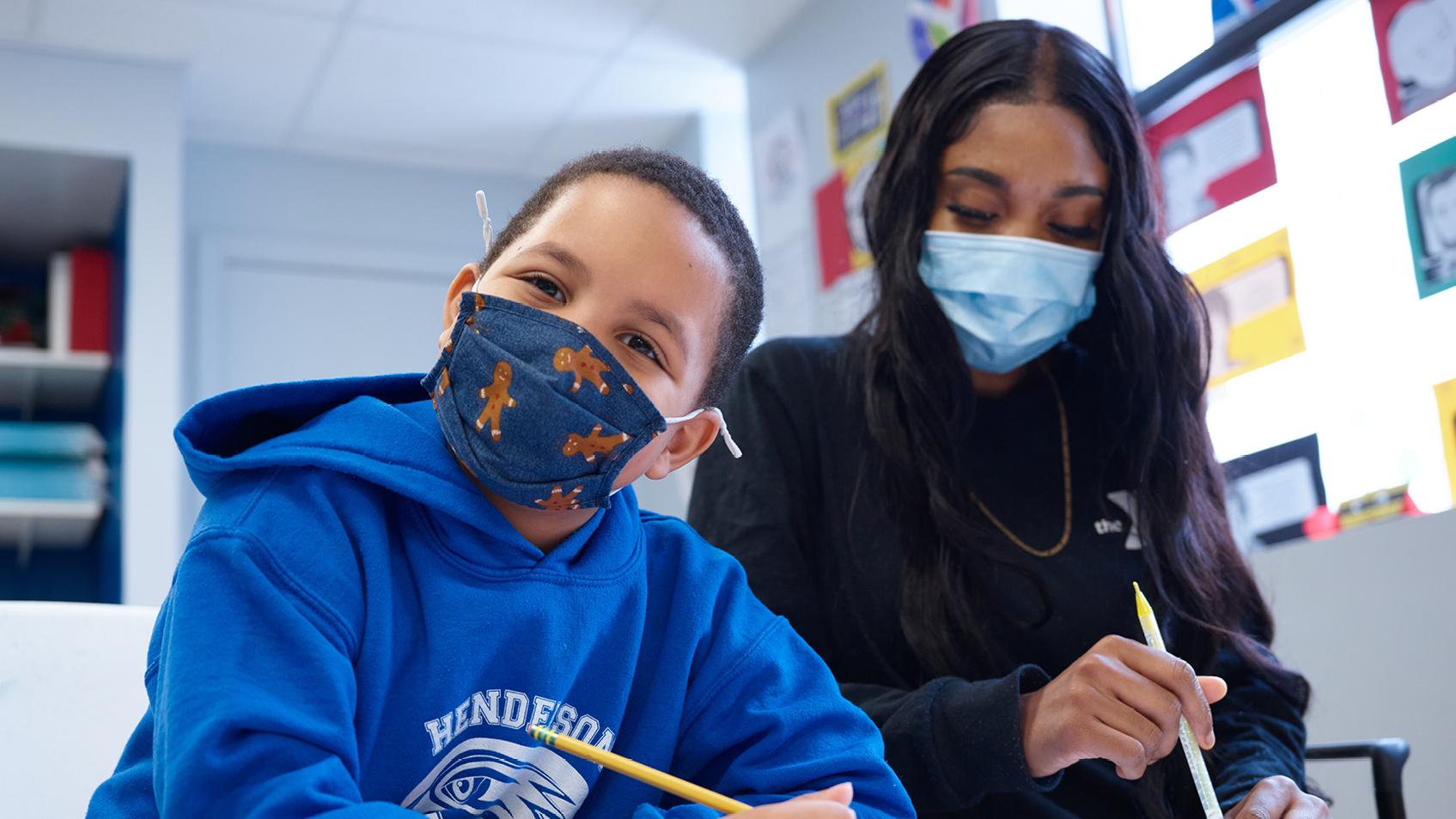 A strategic partnership with the YMCA of Greater Boston
The YMCA of Greater Boston provides a wealth of community-based programs, many of which are funded by membership revenue. Liberty Mutual's Corporate Strategy and Research group dedicated a team of consultants to work full time with YMCA leadership over the course of three months, conducting research and making recommendations to help ensure that the YMCA's membership model is able to achieve sustainable growth.