Through Liberty Torchbearers, our employees help make lives better with their inspiring work for the causes they care about.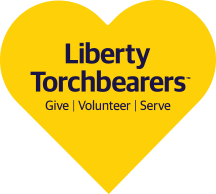 In 2021, Liberty Mutual employees gave generously of their time, talents and resources to help advance security and build resilience for people and communities around the globe. The Liberty Torchbearers programs — Give with Liberty, Volunteer with Liberty and Serve with Liberty — are flexible, offering employees multiple ways to engage. We encourage our employees to follow the lead of the nonprofit organizations they care about, learning more about their missions, leaning into their priorities, and then contributing in the ways that are most needed, whether it's donating, volunteering or spreading awareness. Liberty employees know their company stands behind them, supporting the vital work they do in their local communities.
Joining the global fight against hunger
Each year, millions of people around the globe face hunger and food insecurity. The pandemic has caused even more families to struggle. Last year, Liberty Mutual employees worldwide joined the fight against hunger through our enterprise-wide Torchbearers initiative, Feed The Need. The program combined education, volunteering and giving. A highlight of the program was an inspiring broadcast, which featured speakers from leading international, national and local nonprofits dedicated to fighting hunger and food insecurity, as well as three Liberty employees who regularly give their time to help end hunger in their communities.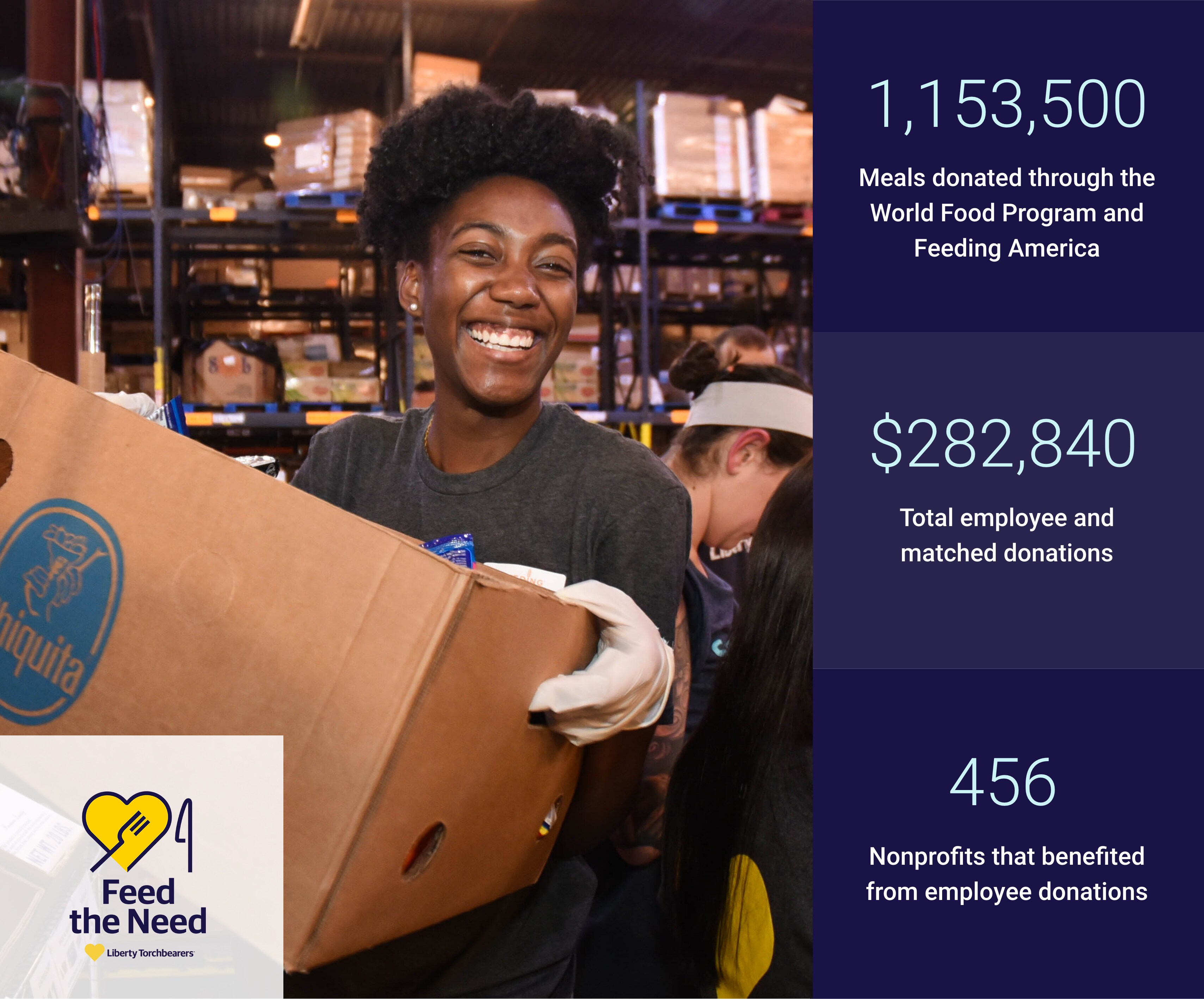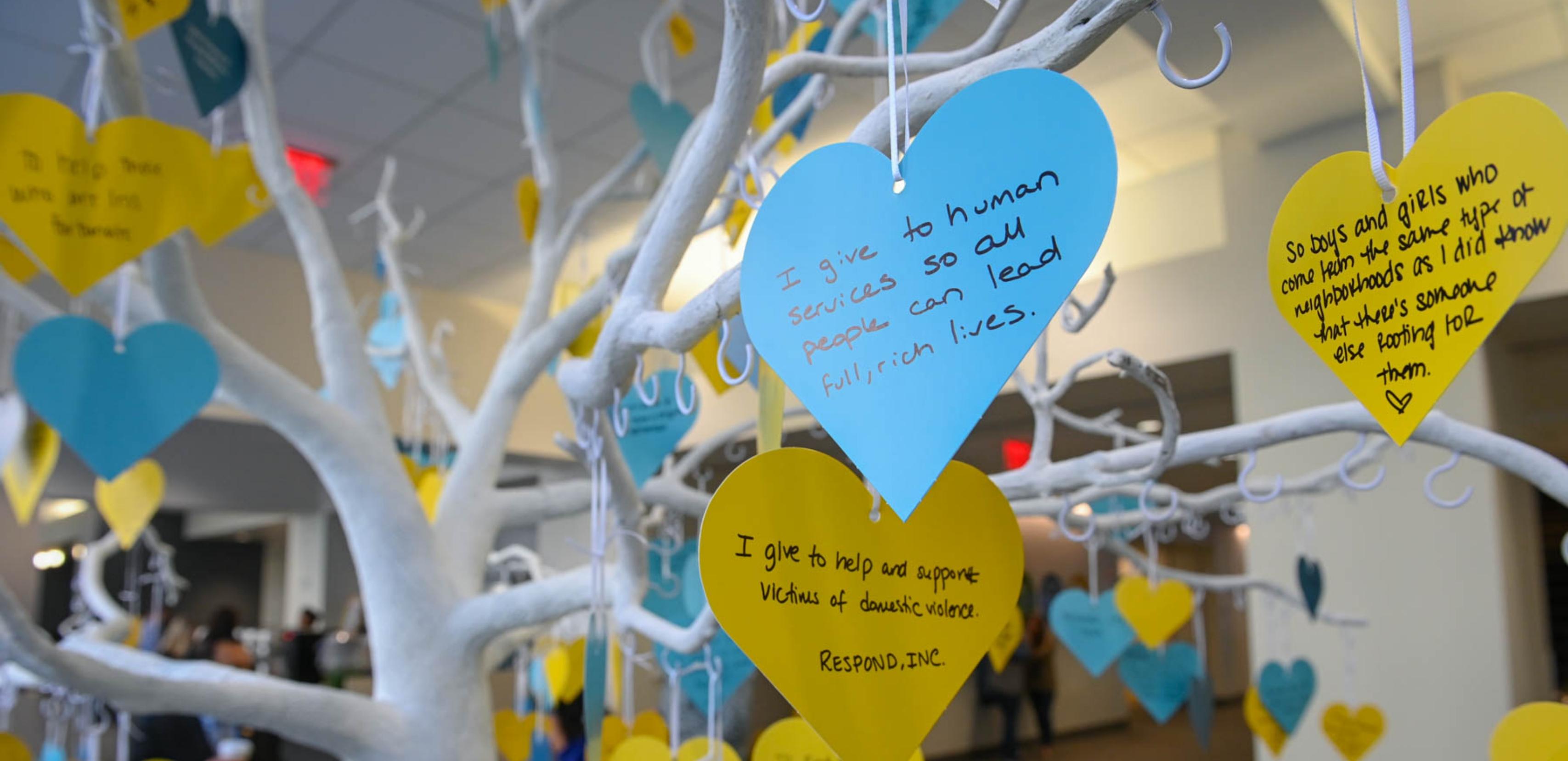 Give with Liberty
Liberty Mutual employees gave a generous $8,922,487 to the causes they value in 2021, including relief efforts for communities affected by natural disasters and the ongoing pandemic, such as Haiti, India, Afghanistan, Pan-Asia and Louisiana in the US. Employees received a 50% company match for all of their eligible donations, with no upper limit, bringing the total amount donated to $14,282,631. Starting in 2022, employees will receive a 100% company match for their eligible donations to nonprofits, empowering them to make an even greater impact.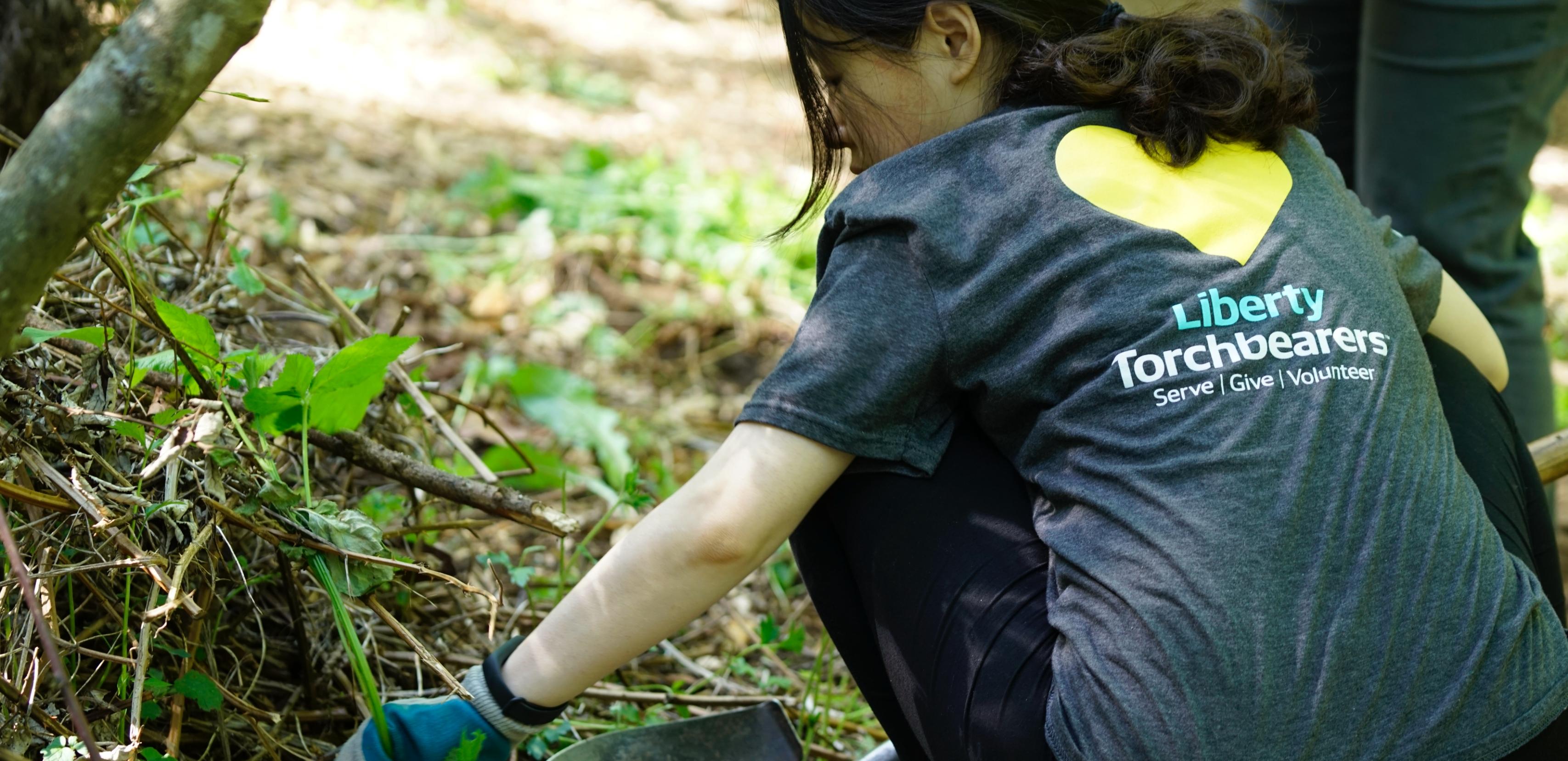 Volunteer with Liberty
As Torchbearers, Liberty Mutual employees offer their time and talents to the causes they care about. In 2021, the safety concerns of COVID-19 precluded many volunteering opportunities. But that didn't stop our most dedicated employees from finding safe, creative ways to give their support in a time when their communities needed them most.
Torchbearers 100 Club 
100 Club honors employees who have volunteered for 100 or more hours in a given year. Keith Ward and Nancy Trejo are two of the 104 employees who achieved this honor in 2021.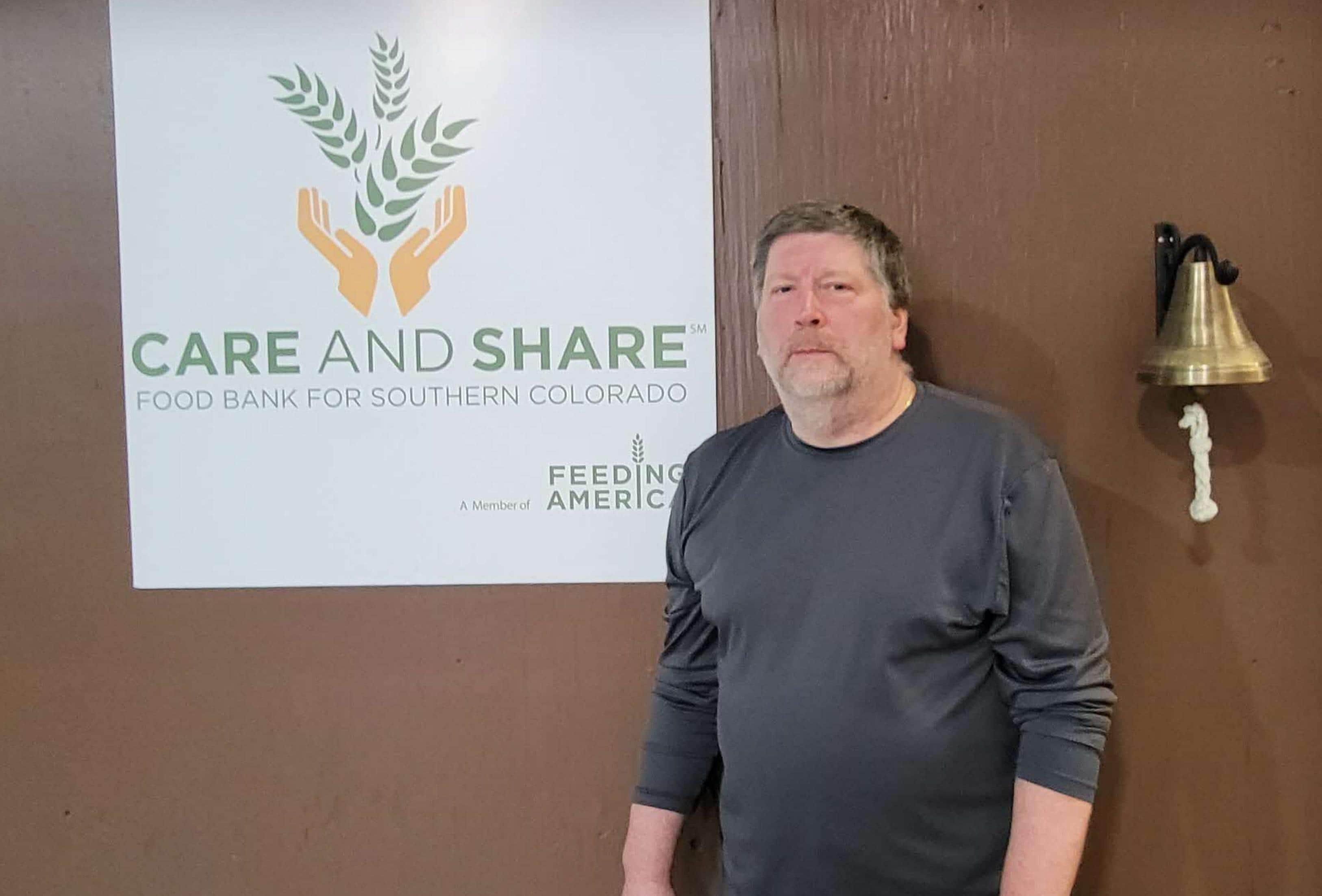 Keith Ward
Product Owner II IC, Colorado Springs, Colorado
Total hours volunteered: 396
Keith is one of the lead volunteers for Care and Share Food Bank's Commodity Supplemental Food Program, which provides food for low-income senior citizens.
"It's an amazing experience, working with 20 – 30 volunteers per shift, putting together thousands of boxes of food every month for individuals who likely have to make choices between addressing food insecurity and dealing with medical, heating and housing issues. It's rewarding knowing that at least some of that stress is lessened by what we're doing…We're all working to make people's lives a bit better while having a lot of fun."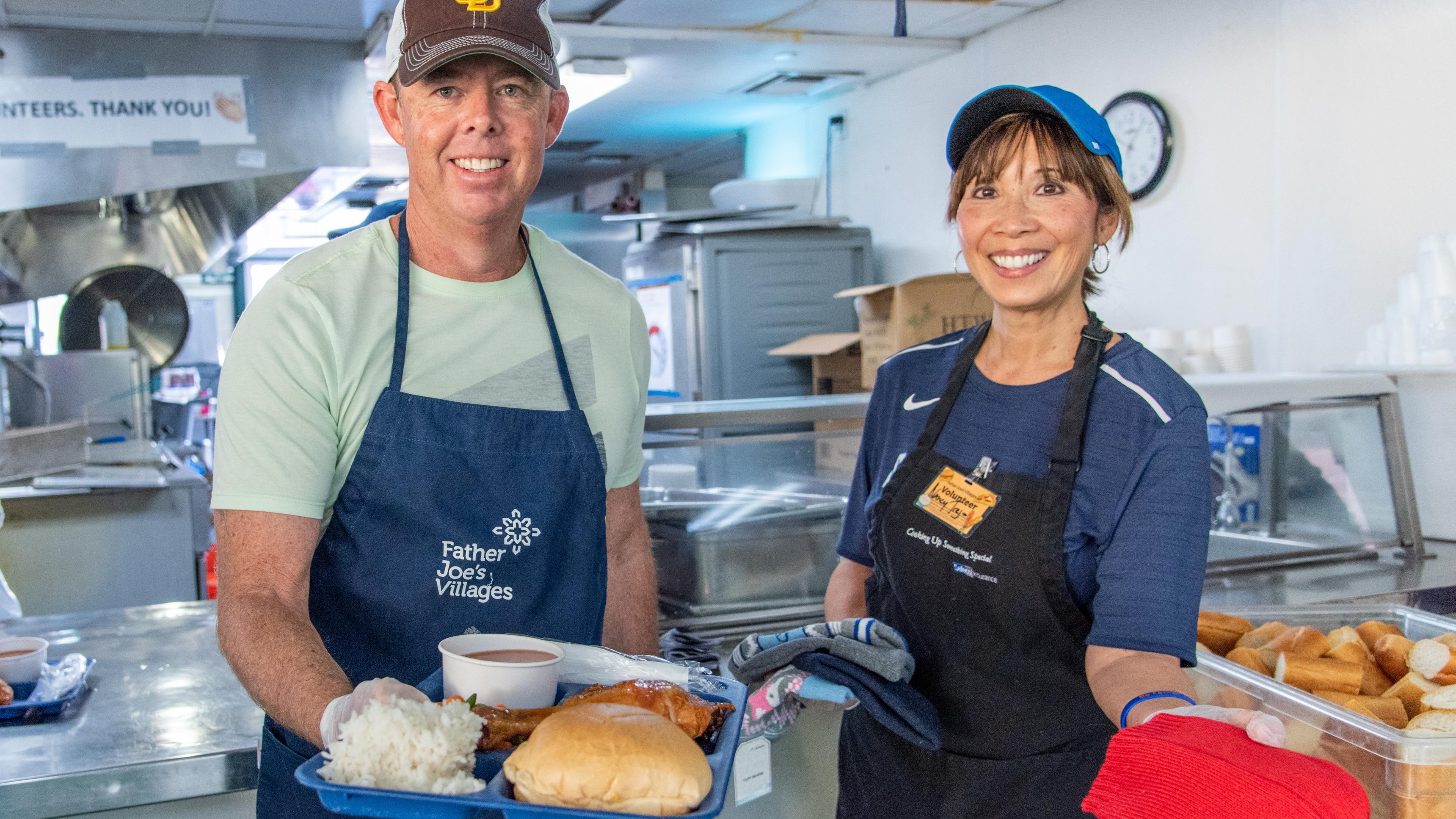 Nancy Trejo
Senior Territory Manager, Pacific Region
Total hours volunteered: 185
Nancy is a long-time volunteer for organizations including the Jacob and Cushman San Diego Food Bank; Father Joe's Villages, which serves people experiencing homelessness; Rachel's Women's Center, a day shelter for women; and the Ronald MacDonald House. In 2021, she also co-chaired the Community Action committee for San Diego Association of Insurance Professionals.
"My fellow volunteers and I think about wanting to do something to make life a little better for someone else, and then we actually do it. It's rewarding to put a smile on someone else's face. I have also been fortunate to have made some very good friends through my volunteering."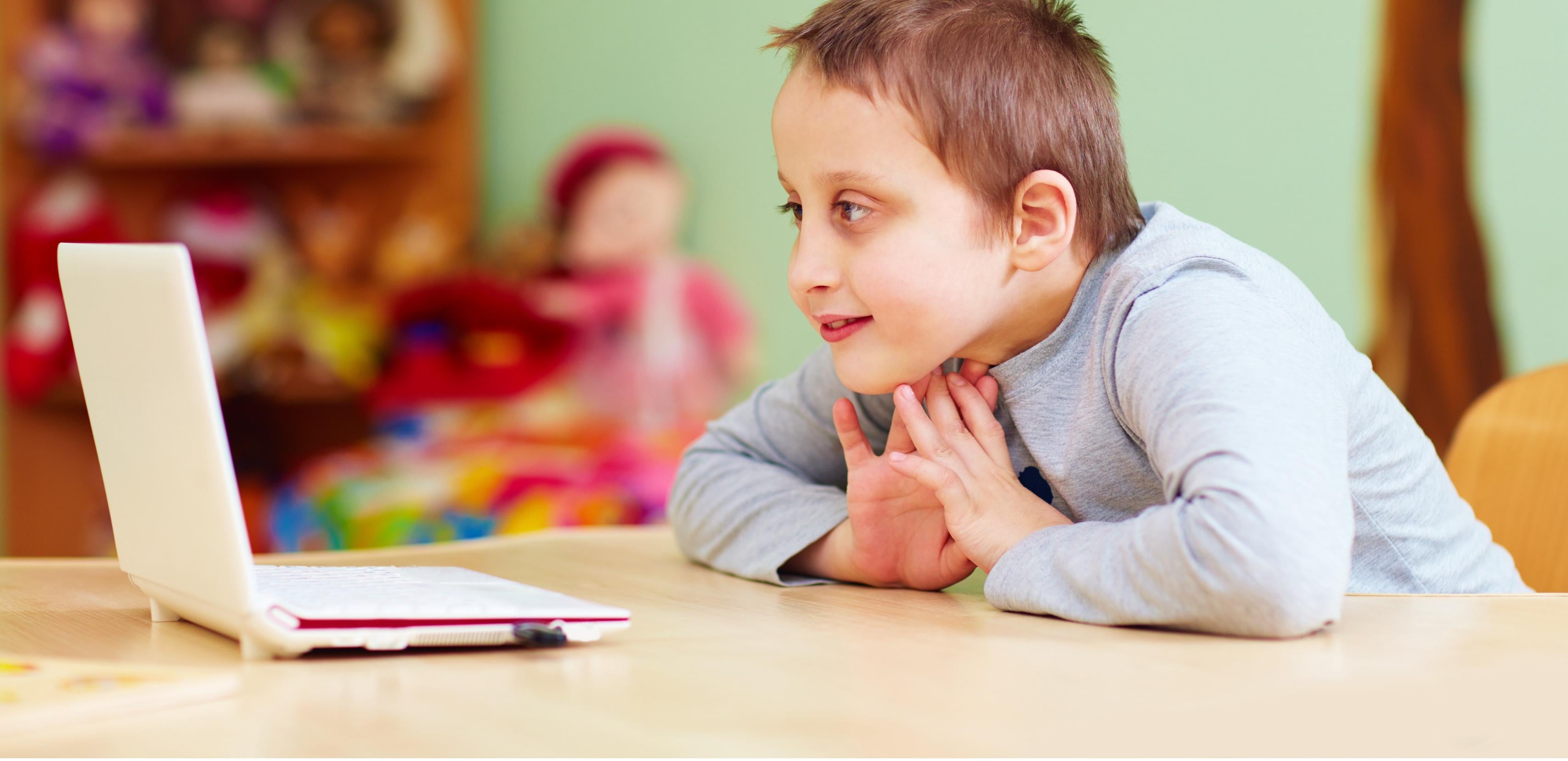 Transforming technology with Autism Society of America
Liberty Mutual encourages employees to come together and share their professional expertise with nonprofit partners. A diverse team of technology employees partnered with the Autism Society of America, helping them create a roadmap for digital transformation. Working closely with the Autism Society staff, the Liberty team evaluated the organization's systems and software, got to know the different types of users and tasks, and brainstormed improvements that will make people's jobs easier and deliver a better experience for individuals with autism and their families who count on the Society for resources and support.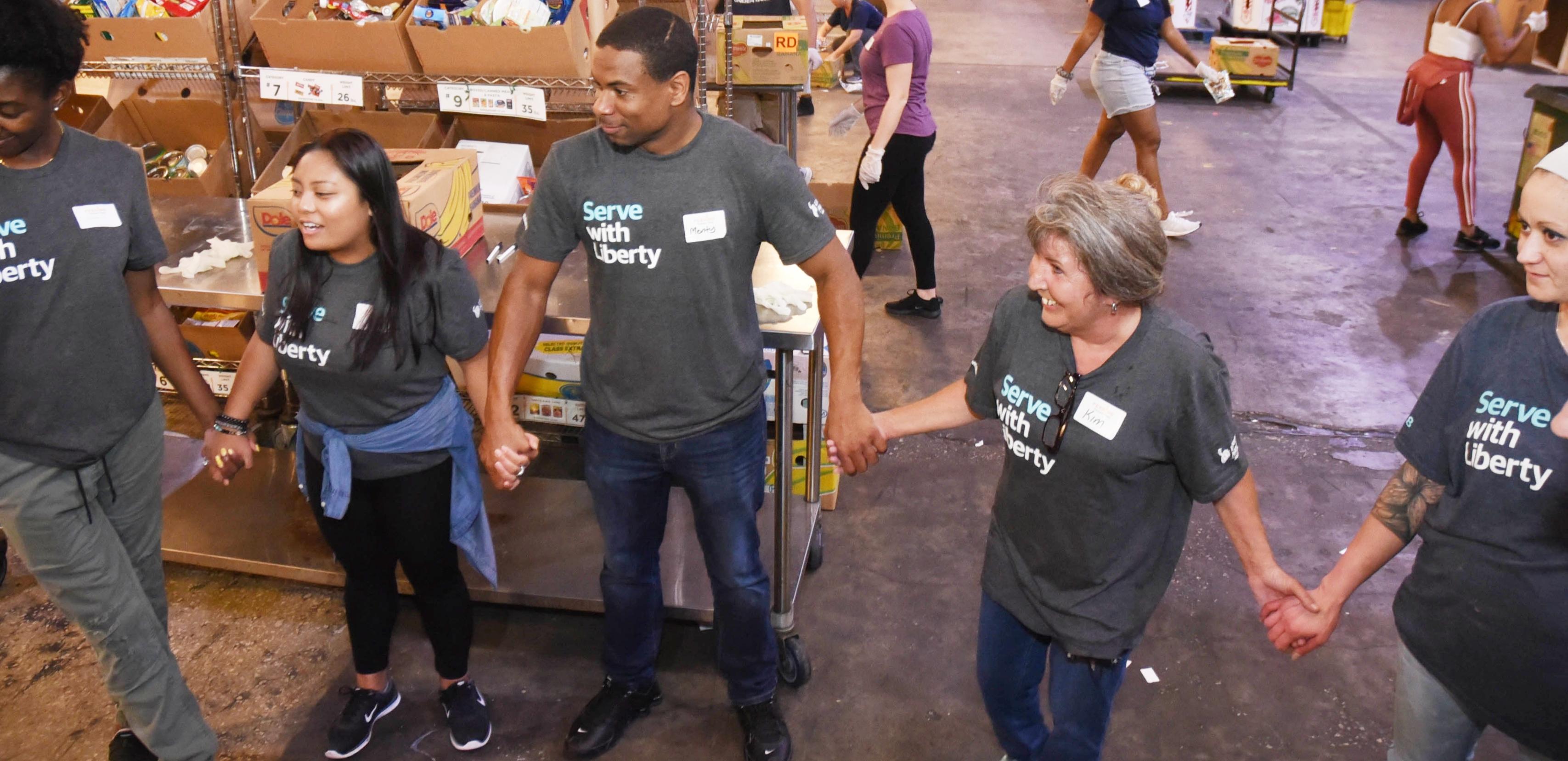 Serve with Liberty
During our annual Serve with Liberty corporate days of service, employees around the globe spend the day working on projects for our community partners. We're excited for the return of Serve with Liberty in 2022.