Campaign aims to bring awareness to the hidden epidemic
BOSTON (Nov. 15, 2021) – Youth experiencing homelessness are nearly invisible in most communities, and while it is difficult to pinpoint the exact impact, an estimated 4.2 million young people experience housing instability annually. 
Despite the data, the general public is often unaware of the prevalence of youth homelessness. It is why today, Liberty Mutual Insurance, announced a new marketing campaign aimed at raising awareness of this hidden epidemic.
As an organization that believes progress happens when people feel secure, Liberty Mutual is invested in making youth homelessness rare, brief and non-recurring. As a signature program within Liberty Mutual's corporate giving strategy, the company has committed $17 million to youth homelessness efforts since 2018, partnering with organizations that have helped more than 3,800 young people exit to stable housing and nearly 1,200 young people find transitional housing. Alongside these efforts, Liberty Mutual has partnered with key stakeholders, commissioned original research, encouraged discourse with young people with lived experiences and worked with community leaders to stay informed on this vitally important topic.
"The numbers around youth experiencing homelessness are significant, but this is not an intractable problem," said President of Liberty Mutual Foundation, Melissa MacDonnell. "Our hope is that this campaign will shed light on this often-invisible problem, and ultimately lead to increased support for organizations leading life-changing work."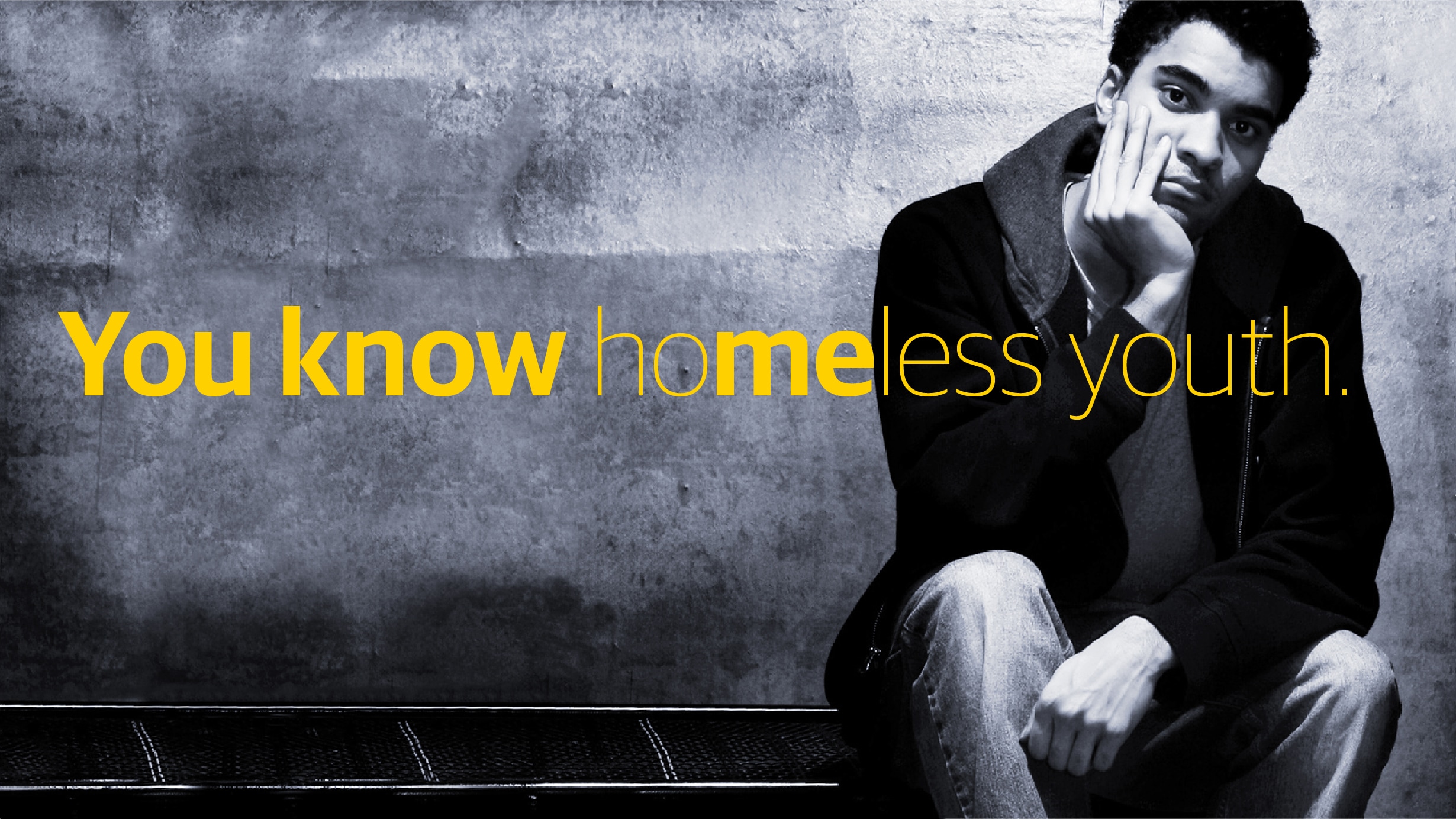 Utilizing a multi-disciplinary approach that includes billboards, subway posters, digital city panels and other channels, the campaign has been strategically placed throughout the city of Boston to drive awareness and inform the greater public about this issue. To develop the campaign, Liberty Mutual's in-house creative team worked with community partners to understand and visualize the crisis.
To learn more about youth and young adult homelessness and the vital work Liberty Mutual's community partners are doing, visit: lmi.co/HomelessYouth.
About Liberty Mutual Insurance    
At Liberty Mutual, we believe progress happens when people feel secure. By providing protection for the unexpected and delivering it with care, we help people embrace today and confidently pursue tomorrow.   
In business since 1912, and headquartered in Boston, today we are the sixth largest global property and casualty insurer based on 2020 gross written premium. We also rank 71st on the Fortune 100 list of largest corporations in the U.S. based on 2020 revenue. As of December 31, 2020, we had $43.8 billion in annual consolidated revenue.   
We employ over 45,000 people in 29 countries and economies around the world. We offer a wide range of insurance products and services, including personal automobile, homeowners, specialty lines, reinsurance, commercial multiple-peril, workers compensation, commercial automobile, general liability, surety, and commercial property.    
For more information, visit  www.libertymutualinsurance.com. 
Media Contact:
Molly Stern
617-470-4898
molly.stern@libertymutual.com