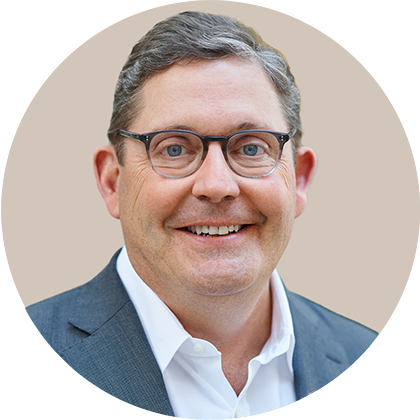 Timothy Sweeney is the President & Chief Executive Officer of Liberty Mutual Insurance.
Since joining Liberty Mutual in 1993 as a director in the company's Corporate Strategy group, Tim has held leadership roles of increasing responsibility in strategy, distribution, product management, marketing and global operations and has overseen numerous successful insurance company acquisition and integration efforts. In 2018, Tim was named President of Global Retail Markets, Liberty Mutual's global consumer and small commercial unit. He then became President of Liberty Mutual in 2021, overseeing all three of the company's business units — Global Retail Markets, Global Risk Solutions and Liberty Mutual Investments. He was appointed to his current role on January 1, 2023.
Tim is passionate about building a high-performance and innovative culture that embraces an equitable and inclusive environment where all employees are driven to help our customers embrace today and confidently pursue tomorrow.
Tim is proud to serve on the board of directors of Blue Cross Blue Shield of Massachusetts; the Statue of Liberty-Ellis Island Foundation, Inc.; and the Massachusetts General Hospital annual gala to benefit children and young adults on the autism spectrum; he is also proud to serve on the executive committee of the board of the Massachusetts Business Roundtable. In 2019, Tim was named to the Insurance Business Hot 100 list for that year.
Timothy Sweeney holds a BA in Economics from Harvard University and an MBA from Harvard Business School. A native of Lowell, Massachusetts, he currently resides in the Boston area.