We work to serve as a force for social good by empowering our employees to be inclusive and embrace unique perspectives, supporting our most vulnerable neighbors, and considering the societal impacts of our business decisions.

We exist to help people embrace today and confidently pursue tomorrow. This purpose serves as a north star in guiding how we meet the needs of our customers, how we engage and inspire our employees and how we support our communities. We believe that progress happens when people feel secure. United by our values, we work to deliver that security to all of our stakeholders.
"There is so much to celebrate and admire as we look back on all that our community partners accomplished in 2022. The past few years have been full of unexpected challenges, but our partners have continued to make a transformative difference in the lives of the people they serve, offering security when it's needed most, creating new opportunities for underserved youth, and helping communities grow ever stronger. It's a true honor to put the strength of Liberty Mutual behind their efforts." - Tim M. Sweeney, Chairman and Chief Executive Officer & Melissa M. MacDonnell, President, Liberty Mutual Foundation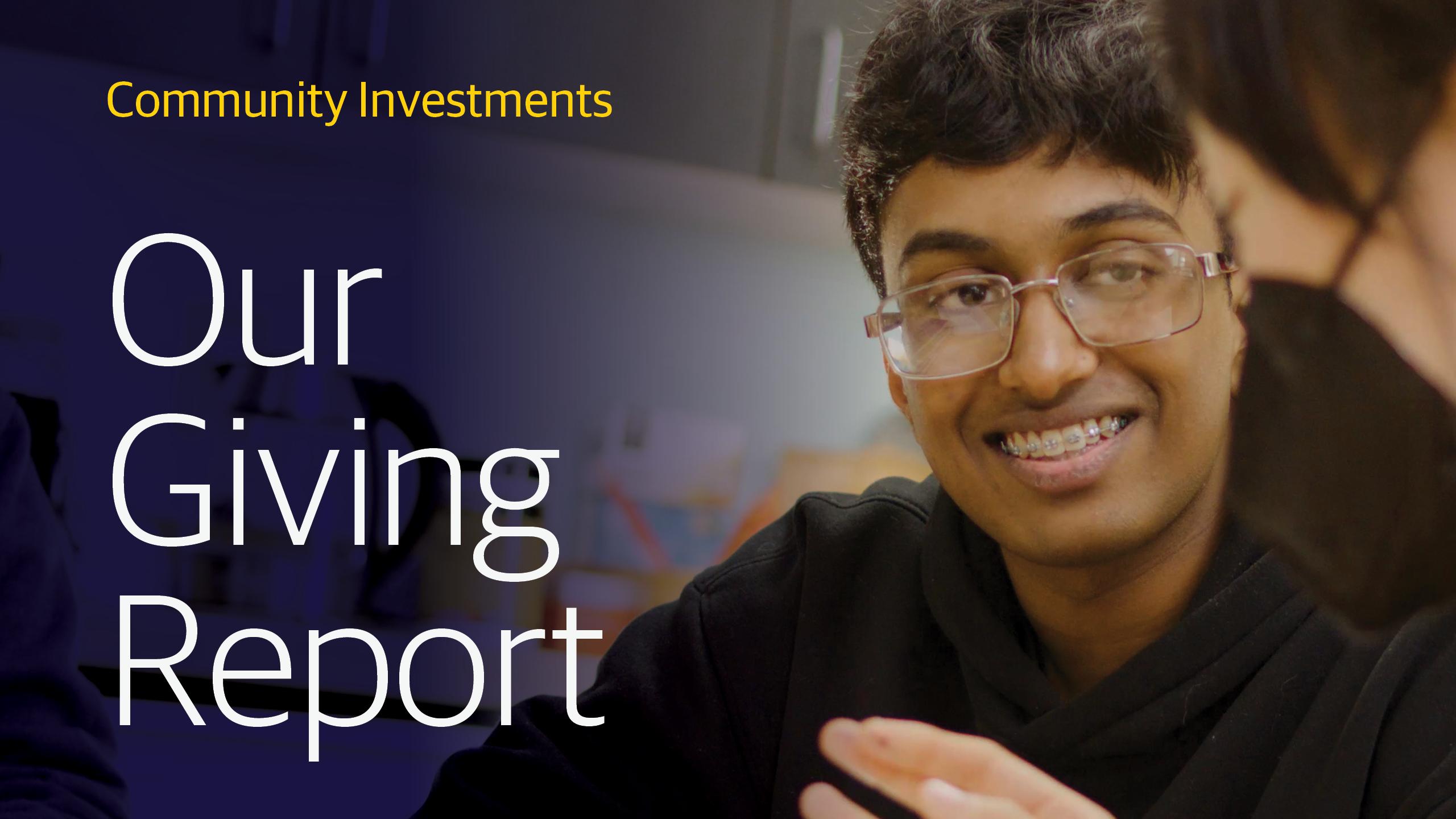 Our Giving
In 2022, through both our corporate and employee giving, we supported our community partners who met the moment with focus and resolve.
Community Engagement 
Liberty Torchbearers, our global employee engagement program, encourages and supports employees who give their time and resources to causes they care about. We create opportunities for giving through three programs: Give with Liberty, in which employees can give to their favorite causes, Volunteer with Liberty, in which colleagues can log volunteer hours on their own time and earn a chance to direct a grant to their chosen nonprofit; and Serve with Liberty, our annual service program offered to employees at all our global locations.   

Learn more about Liberty Torchbearers