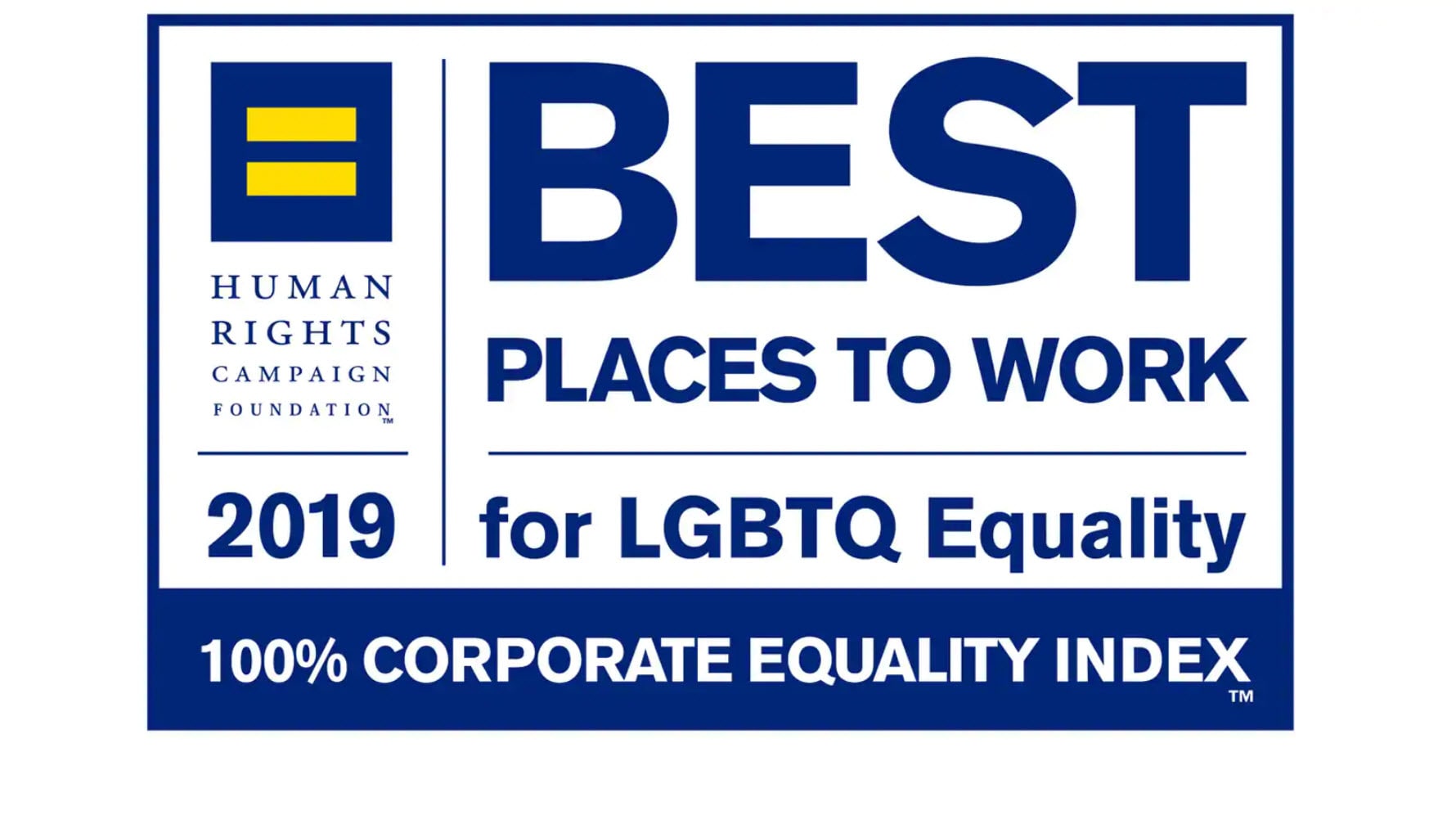 Liberty Mutual Insurance is proud to announce that for the second consecutive year it has received a rating of 100 percent on the Corporate Equality Index (CEI), a national benchmarking survey and report on corporate policies and practices related to lesbian, gay, bisexual, transgender and queer (LGBTQ) workplace equality, administered by the Human Rights Campaign Foundation. Liberty Mutual joins the ranks of 571 major U.S. businesses that also earned top marks this year.
"Earning a CEI score of 100 for the second year in a row reflects Liberty's commitment to fostering a diverse and inclusive workplace, one that values our employees and supports our LGBTQ and ally community," said David H. Long, Chief Executive Officer at Liberty Mutual Insurance. "Liberty Mutual is committed to Diversity & Inclusion and is passionate in supporting the development and success of all people and possibilities. We are extremely proud of this achievement and thankful to everyone throughout the organization who has made it possible."
The 2019 CEI rated 1,028 businesses in the report, which evaluates LGBTQ-related policies and practices including non-discrimination workplace protections, domestic partner benefits, transgender-inclusive health care benefits, competency programs and public engagement with the LGBTQ community. Liberty Mutual's efforts in satisfying all of the CEI's criteria resulted in the 100 percent ranking and its designation as a Best Place to Work for LGBTQ Equality.
Diversity & Inclusion is part of every aspect of how Liberty Mutual does business including development, customer & community engagement, talent acquisition, workplace environment, and communication. United by our common purpose and principles, we value the unique backgrounds and cultures of our employees.
In placing a deliberate focus on shared principles, Liberty has developed a stronger organization with an engaged and high-performing workforce, a loyal customer base and sustainable competitive advantage in the marketplace.
"This achievement is the result of a successful collaboration spanning multiple departments across the organization —including procurement, philanthropy, benefits, Public Affairs, the Office of D&I, Pride@Liberty, employees and leaders," said Dawn Frazier-Bohnert, SVP and Global Diversity & Inclusion Officer at Liberty Mutual. "We are committed to working to maintain a CEI score of 100 while continuing to advance our D&I efforts."
For more information on the 2019 Corporate Equality Index, or to download a free copy of the report, visit www.hrc.org/cei.
About The Human Rights Campaign Foundation
The Human Rights Campaign Foundation is the educational arm of America's largest civil rights organization working to achieve equality for lesbian, gay, bisexual transgender and queer people. HRC envisions a world where LGBTQ people are embraced as full members of society at home, at work and in every community.
About Liberty Mutual Insurance
Liberty Mutual's purpose is to help people embrace today and confidently pursue tomorrow. The promise we make to our customers throughout the world is to provide protection for the unexpected, delivered with care.
In business since 1912, and headquartered in Boston, Mass., today we are the fifth largest global property and casualty insurer based on 2017 gross written premium. We also rank 68th on the Fortune 100 list of largest corporations in the U.S. based on 2017 revenue. As of December 31, 2018, we had $41.6 billion in annual consolidated revenue.
We employ nearly 50,000 people in 30 countries and economies around the world. We offer a wide range of insurance products and services, including personal automobile, homeowners, specialty lines, reinsurance, commercial multiple-peril, workers compensation, commercial automobile, general liability, surety, and commercial property.
You can learn more about us by visiting www.libertymutualgroup.com.
Press contact:
Adrianne Kaufmann
Adrianne.Kaufmann@libertymutual.com
617-574-5983