BOSTON (June 30, 2023) – Liberty Mutual Insurance today announced the appointment of Ben Johnson as president of field operations & marketing, Global Risk Solutions (GRS) North America, effective July 3, 2023. Johnson will report to GRS North America President Kevin Smith.
Johnson will be responsible for leading a national team of field executives committed to helping brokers access Liberty Mutual's broad suite of commercial and specialty solutions and services. He will also lead the marketing and distribution strategy teams.
Johnson brings experience from numerous roles with Ironshore, Liberty Mutual's wholesale-focused specialty and excess surplus brand. He joined Ironshore in 2009 and most recently led US field operations.
"Ben's strategic approach to distribution, his drive for excellence, and his infectious enthusiasm are exactly what we were looking for in this position, said Smith. "He has shown a commitment to helping commercial clients manage their current and emerging risk management needs."
Johnson succeeds Marc Orloff, who was appointed in February to president of GRS North America, Middle Market.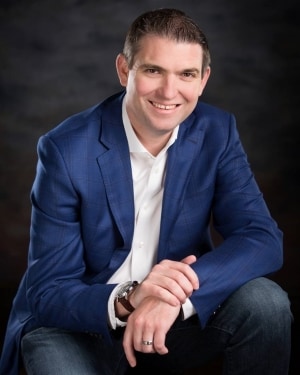 ###
About Liberty Mutual Insurance
At Liberty Mutual, we believe progress happens when people and businesses feel secure. By providing protection for the unexpected and delivering it with care, we help people embrace today and confidently pursue tomorrow.
In business since 1912, and headquartered in Boston, today we are the fifth largest global property and casualty insurer based on 2022 gross written premium. We also rank 86 on the Fortune 100 list of largest corporations in the US based on 2022 revenue. As of December 31, 2022, we had $50 billion in annual consolidated revenue.
We employ over 50,000 people in 29 countries and economies around the world. We offer a wide range of insurance products and services, including personal automobile, homeowners, specialty lines, reinsurance, commercial multiple-peril, workers compensation, commercial automobile, general liability, surety, and commercial property.
For more information, visit www.libertymutualinsurance.com.
Contact: Liberty Mutual Insurance Public & Media Relations 
                mediarelations@libertymutual.com