BOSTON (July 28, 2023) – Liberty Mutual Insurance today announced the appointment of Allison Janisch as global product leader, Casualty, Global Risk Solutions (GRS), effective August 2, 2023. Janisch will report to GRS President of Underwriting Matthew Moore.
Janisch will be responsible for enhancing global casualty while driving underwriting expertise and capabilities across GRS. She will lead the product planning process and set global strategy to develop a consistent view of risk.
Janisch brings experience from AXIS Re, Zurich, where she's held casualty leadership roles for more than a decade, most recently as Global Head of Casualty, and previously as Head of Casualty Europe, the Middle East and Africa.
"Allison takes on a vital role that I know she will excel in because of her leadership and experience in global casualty underwriting," said Moore. "Her market-leading technical intelligence, strategic thinking and focus on underwriting success will be vital in driving our ambitions forward."
Janisch succeeds Noel MacCarthy, who announced his retirement earlier this year.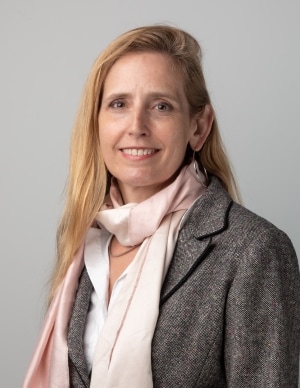 ###
About Liberty Mutual Insurance
At Liberty Mutual, we believe progress happens when people and businesses feel secure. By providing protection for the unexpected and delivering it with care, we help people embrace today and confidently pursue tomorrow.
In business since 1912, and headquartered in Boston, today we are the fifth largest global property and casualty insurer based on 2022 gross written premium. We also rank 86 on the Fortune 100 list of largest corporations in the US based on 2022 revenue. As of December 31, 2022, we had $50 billion in annual consolidated revenue.
We employ over 50,000 people in 29 countries and economies around the world. We offer a wide range of insurance products and services, including personal automobile, homeowners, specialty lines, reinsurance, commercial multiple-peril, workers compensation, commercial automobile, general liability, surety, and commercial property.
For more information, visit www.libertymutualinsurance.com.
Contact: Liberty Mutual Insurance Public & Media Relations 
                mediarelations@libertymutual.com