​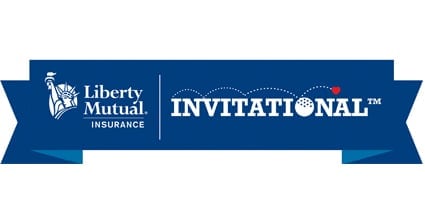 March 25, 2016 - Event is Culmination of 2015 Golf Tournament Series That Raised More Than $8 Million For Local and National Charities
More than 240 amateur golfers will compete in the Liberty Mutual Insurance Invitational National Finals at Pinehurst Resort in Pinehurst, N.C., March 30- April 3, 2016. The event is the culmination of a series of more than 75 charity golf tournaments around the country in 2015 hosted by Liberty Mutual and local and national charitable organizations that raised more than $8 million for charity.
"Supporting charitable organizations in communities where our employees live and work is an important part of who we are as a company," said David H. Long, Chairman and Chief Executive Officer, Liberty Mutual Insurance. "We are truly grateful for the generosity of more than 12,000 amateur golfers across the country who are equally committed to their communities, and we are proud to partner with so many worthy local and national charities who serve individuals and families most in need."
Two-time U.S. Open Champion and World Golf Hall of Famer Curtis Strange, honorary chairman of the Liberty Mutual Invitational, will interact with players and conduct a clinic for the field. "I am proud and honored to support the Liberty Mutual Invitational, an amateur golf tournament that has raised over $37 million for so many great charities in just six years," said Strange.
The Chinese Hospital of San Francisco is just one example of the dozens of Liberty Mutual Invitational beneficiaries. The funding they received enabled the charity to expand its services to ensure the well-being and security of those most vulnerable in the San Francisco area.
"We are deeply grateful to be a part of this year's Liberty Mutual Invitational, which raised more than $1.3 million toward our new 100,000 square-foot hospital building," said Brenda Yee, CEO of the Chinese Hospital. "Contributions such as this allow us to continue helping thousands of people receive health care in a cost effective way that is responsive to the community's ethnic and cultural uniqueness and provide access to health care and acceptability to all socioeconomic levels."
About the Liberty Mutual Insurance Invitational
The #1 Charity Event In GolfTM," the Liberty Mutual Insurance Invitational tournaments are single-day events featuring an 18-hole Scramble format open to men and women amateur golfers of all skill levels in the local community. Each tournament is held at a prestigious golf course in that community and concludes with a dinner and awards ceremony. Members of winning foursomes will receive great prizes from Liberty Mutual Insurance, TaylorMade adidas, Polaroid, SportsVision Eyewear, Sports Illustrated, GOLF Magazine, Voice Caddie, Blank Label and The Old Course Experience. Leaders from the community, business and charitable organizations run and promote the local tournaments with support from local Liberty Mutual employees. Winning foursomes from each local tournament are invited to play in the four-day Liberty Mutual Invitational National Finals the following spring. For more information about the Liberty Mutual Insurance Invitational, please visit www.libertymutualinvitational.com; follow on Facebook and via #lmigolf.
About Liberty Mutual Insurance
Liberty Mutual Insurance helps people preserve and protect what they earn, build, own and cherish. Keeping this promise means we are there when our policyholders throughout the world need us most.
In business since 1912, and headquartered in Boston, Mass., today Liberty Mutual is a diversified insurer with operations in 30 countries and economies around the world. The company is the third largest property and casualty insurer in the U.S. based on 2014 direct written premium as reported by the National Association of Insurance Commissioners. Liberty Mutual is ranked 78th on the Fortune 100 list of largest corporations in the U.S. based on 2014 revenue. As of December 31, 2015, the company had $121.7 billion in consolidated assets, $102.5 billion in consolidated liabilities, and $37.6 billion in annual consolidated revenue.

Liberty employs more than 50,000 people in approximately 900 offices throughout the world, and we offer a wide range of insurance products and services, including personal automobile, homeowners, accident & health, commercial automobile, general liability, property, surety, workers compensation, group disability, group life, specialty lines, reinsurance, individual life and annuity products.
You can learn more by visiting www.libertymutualinsurance.com
Press Contact:
Kathleen Slocum
Liberty Mutual Insurance
857-321-9633
Kathleen.Slocum@LibertyMutual.com