Appointment completes a key milestone in the development of the Global Risk Solutions Office of Underwriting
LONDON (November 21, 2022) – Liberty Mutual Insurance's Global Risk Solutions division (GRS) today announced the appointment of Rachel Conran as Chief Underwriting Officer, Liberty Specialty Markets (LSM), effective January 1, 2023. LSM is the international commercial, specialty and reinsurance business of Liberty Mutual.
Conran will report to Matthew Moore, President, GRS Office of Underwriting, and Phil Hobbs, President and Managing Director of LSM.
She will be based in Cologne, Germany and will be responsible for underwriting performance across LSM.  
"Rachel's proven specialty underwriting and leadership skills, together with her track record of delivering impressive underwriting performance, made her the ideal candidate for the role," said Hobbs. "Her expertise, passion and collaboration will add value to clients and brokers."
Moore added: ""Our ambition when we created the GRS Office of Underwriting was to build a team of talented leaders who can drive results through underwriting excellence, consistent global product strategies and a common view of risk. Rachel's appointment completes the GRS team of chief underwriting officers. We will focus on bringing LSM's expertise and offerings to help clients and brokers across GRS manage complex risks." 
Conran joins from Intact Financial Corporation, where she most recently served as Chief Executive Officer and Board Member of RSA Luxembourg. She has held senior management and chief underwriting roles at leading global insurers, successfully managing sizeable global portfolios of complex products and driving underwriting profitability, financial planning, and strategy.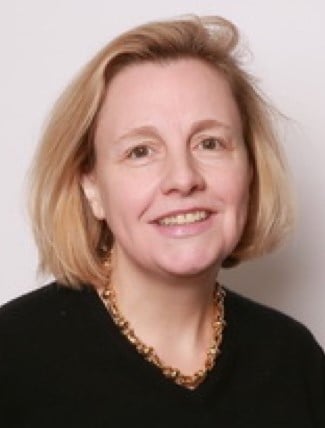 ###
About Liberty Mutual Insurance 
At Liberty Mutual, we believe progress happens when people feel secure. By providing protection for the unexpected and delivering it with care, we help people and businesses embrace today and confidently pursue tomorrow. 

In business since 1912, and headquartered in Boston, today we are the sixth largest global property and casualty insurer based on 2021 gross written premium. We also rank 78 on the Fortune 100 list of largest corporations in the US based on 2021 revenue. As of December 31, 2021, we had $48.2 billion in annual consolidated revenue. 

We employ over 45,000 people in 29 countries and economies around the world. We offer a wide range of insurance products and services, including personal automobile, homeowners, specialty lines, reinsurance, commercial multiple-peril, workers compensation, commercial automobile, general liability, surety, and commercial property. 

For more information, visit www.libertymutualinsurance.com. 

Liberty Specialty Markets offers specialty and commercial insurance and reinsurance products across key UK, European, Middle East, US, Bermuda, Asia Pacific & Latin America markets. We provide brokers and insureds with a broad product range through both the Company and Lloyd's markets and have over 2,000 employees in approximately 60 offices.

Contact:        Liberty Mutual Insurance Public & Media Relations 
                       mediarelations@libertymutual.com