Delaney will drive GRS' global sustainability transformation in the commercial/specialty insurance market
BOSTON (Jan. 23, 2023) – Liberty Mutual Insurance today announced the appointment of Denise Delaney as Head of Sustainability for its Global Risk Solutions (GRS) division.
The newly created role will oversee sustainability priorities, allowing for more integration within the business and how it operates every day. Delaney will report to GRS Chief Strategy Officer Alfredo Sciascia.
"Sustainability is an increasingly critical component of any company strategy and operating model, and as a global commercial and specialty (re)insurer, we see a commitment to it as a massive, once-in-a-generation opportunity – for our customers, our business, and the globe," said Sciascia. "We're committed to leveraging our risk expertise and internal assets to support our customers in their own unique journeys. I'm excited for Denise to step into this new role – her leadership will be instrumental to advancing our sustainability strategy and integration across our global business."
Based in London, Delaney previously has served as Head of Responsible Business for Liberty Specialty Markets (LSM) and has been instrumental in leading multiple sustainability initiatives for GRS. Prior to joining LSM, she was partner and Head of Corporate Sustainability Services for Northern Europe at Environmental Resources Management.
This appointment is the latest development underscoring the Liberty Mutual's commitment to sustainability. Denise will collaborate with the Liberty Mutual's Office of Sustainability, led by Francis Hyatt, and the GRS Office of Underwriting, specifically Mike Gosselin, who was named Global Leader of Energy & Transition Risk in 2021.
More information on Liberty Mutual's corporate sustainability efforts can be found here.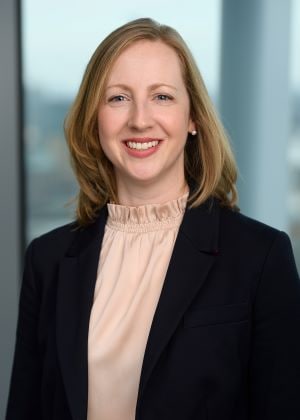 ###
About Liberty Mutual Insurance
At Liberty Mutual, we believe progress happens when people feel secure. By providing protection for the unexpected and delivering it with care, we help people and businesses embrace today and confidently pursue tomorrow.
In business since 1912, and headquartered in Boston, today we are the sixth largest global property and casualty insurer based on 2020 gross written premium. We also rank 78 on the Fortune 100 list of largest corporations in the US based on 2021 revenue. As of December 31, 2021, we had $48.2 billion in annual consolidated revenue.
We employ over 45,000 people in 29 countries and economies around the world. We offer a wide range of insurance products and services, including personal automobile, homeowners, specialty lines, reinsurance, commercial multiple-peril, workers compensation, commercial automobile, general liability, surety, and commercial property.
For more information, visit www.libertymutualinsurance.com.
Contact: Liberty Mutual Insurance Public & Media Relations 
                mediarelations@libertymutual.com