Boston (Aug. 8, 2023) – Marc Orloff, President of Liberty Mutual's Global Risk Solutions Middle Market division, today announced the promotions of Nikki Lankford to General Manager, Field Underwriting, and Amy Gross to General Manager, Global Private Equity.
The appointments are part of a strategic priority to drive profitable growth in the company's U.S. Middle Market division through specialization and ease-of-doing-business.
Lankford will lead Middle Market's field underwriting team and drive underwriting execution and alignment with agents and brokers. Lankford has 17-years of experience as a Middle Market underwriter, manager, and divisional vice president, and has spent the past year as a regional executive for the Mid-Atlantic region.
Gross has led Liberty Mutual's Global Private Equity Practice since 2020. She will expand her responsibilities with the creation of a dedicated underwriting team that will develop insurance solutions for mid-size businesses owned by private equity companies with an emphasis on taking a holistic view of the private equity portfolio. Gross's global team will continue to report to her.
Lankford and Gross will report to Orloff.
"The promotions of Nikki and Amy, and our commitment to developing deep industry expertise in the middle market space, will help make us a consistent partner that offers competitive solutions based on industry expertise and transactional excellence," said Orloff.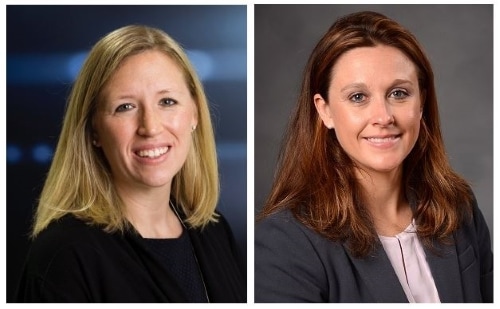 Amy Gross and Nikki Lankford 
                                                   ###
About Liberty Mutual Insurance 
At Liberty Mutual, we believe progress happens when people feel secure. By providing protection for the unexpected and delivering it with care, we help people and businesses embrace today and confidently pursue tomorrow. 

In business since 1912, and headquartered in Boston, today we are the fifth largest global property and casualty insurer based on 2022 gross written premium. We also rank 86 on the Fortune 100 list of largest corporations in the US based on 2022 revenue. As of December 31, 2022, we had $50 billion in annual consolidated revenue. 

We employ over 50,000 people in 29 countries and economies around the world. We offer a wide range of insurance products and services, including personal automobile, homeowners, specialty lines, reinsurance, commercial multiple-peril, workers compensation, commercial automobile, general liability, surety, and commercial property.

For more information, visit www.libertymutualinsurance.com.
Contact:
Liberty Mutual Media Relations
mediarelations@libertymutual.com