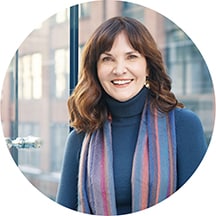 After a year of unprecedented challenges, 2021 was a year of recovery and resiliency. The pandemic had an outsized effect on individuals and families who already faced challenges like food and housing instability, isolation, or lack of access to quality education and career paths. But our community partners— the dedicated nonprofits serving the communities where Liberty Mutual employees live and
work — have responded in remarkable ways to these heightened needs.
We saw food programs mobilize in record time to meet increased demand and community centers leap in to fill the gaps left by school and childcare closures. We saw dedicated program staff find innovative ways to keep providing services amidst the logistical and safety challenges of COVID-19, all while navigating the upheaval of the pandemic in their own lives. Most important, we saw instance after instance of children, teens and adults overcoming setbacks to pursue their dreams, thanks to the tireless work of our community partners.
Through our giving last year, Liberty Mutual invested in our long-time partners as well as new organizations we knew were poised to make a swift impact in our three areas of focus: advancing access for people with disabilities, empowering individuals experiencing homelessness, and expanding educational opportunities for underserved students.
When it comes to accessibility, one of the challenges people with disabilities regularly face is isolation — an issue that was, of course, exacerbated by the pandemic. We invested in community partners that are creating pathways to inclusion for people with disabilities, providing opportunities to build community, confidence and opportunity.
Education was another area where our partners did remarkable work to address the impact of COVID-19. The move to remote school slowed the academic momentum of many students, particularly those from low-income areas. We responded by supporting a portfolio of educational organizations, with a special emphasis on programs helping students get or stay on track amidst the challenges of the pandemic. Our investments ranged from early education straight through to college or career training, to help ensure that students of all ages can fulfill their potential.
For youth and young adults experiencing homelessness, the pandemic made finding stability—or even just a safe place to sleep for the night—that much harder. The mental health challenges faced by youth living on the street were exacerbated as well. We deepened our commitment to empowering these young people through our giving. We also bolstered our support of young students, through our participation in efforts like the Family-Led Stability Initiative—a coalition of public and private partners focused on the needs of public school students whose families are experiencing homelessness. With targeted support and opportunities for housing, the chance for these students to succeed increases significantly.
Finally: I can't say enough about the generosity and commitment of my colleagues. They continued to give their time and money to the causes they care about, through our Liberty Torchbearers programs—and the company was proud to match those gifts. A new giving opportunity last year was Feed the Need, a special global initiative to fight hunger and food insecurity, which resulted more than 1.1 million meals being donated around the globe.
Some of our employees also lent their professional skills—like Liberty Mutual's Corporate Strategy and Research group, which collaborated with our community partner HopeWell. The Liberty team conducted research and helped develop a strategy for addressing the harsh reality that young people in foster care have a 3% college graduation rate. The project—which tapped several of our strategists for several months—is emblematic of our philanthropic goal: to leverage the time, talent and treasure of Liberty Mutual to amplify the important work our community partners are already doing.
Going forward, we'll continue to stand behind our community partners, who do so much for the people they serve. It's a privilege to work with these compassionate leaders, and I'm proud of the way Liberty Mutual has leaned in to support them in this challenging time. 
I hope you'll explore the stories of our community partners in the pages of this site, and then learn more about their work. Of course, the featured partners represent just a fraction of the nonprofits to whom we made grants last year. You can browse the complete list here.
The future may still be uncertain. But we can take comfort knowing that, together with the organizations featured here in these pages, we can help people gain the security they need today to more confidently pursue their tomorrows.


Melissa M. MacDonnell
President, Liberty Mutual Foundation