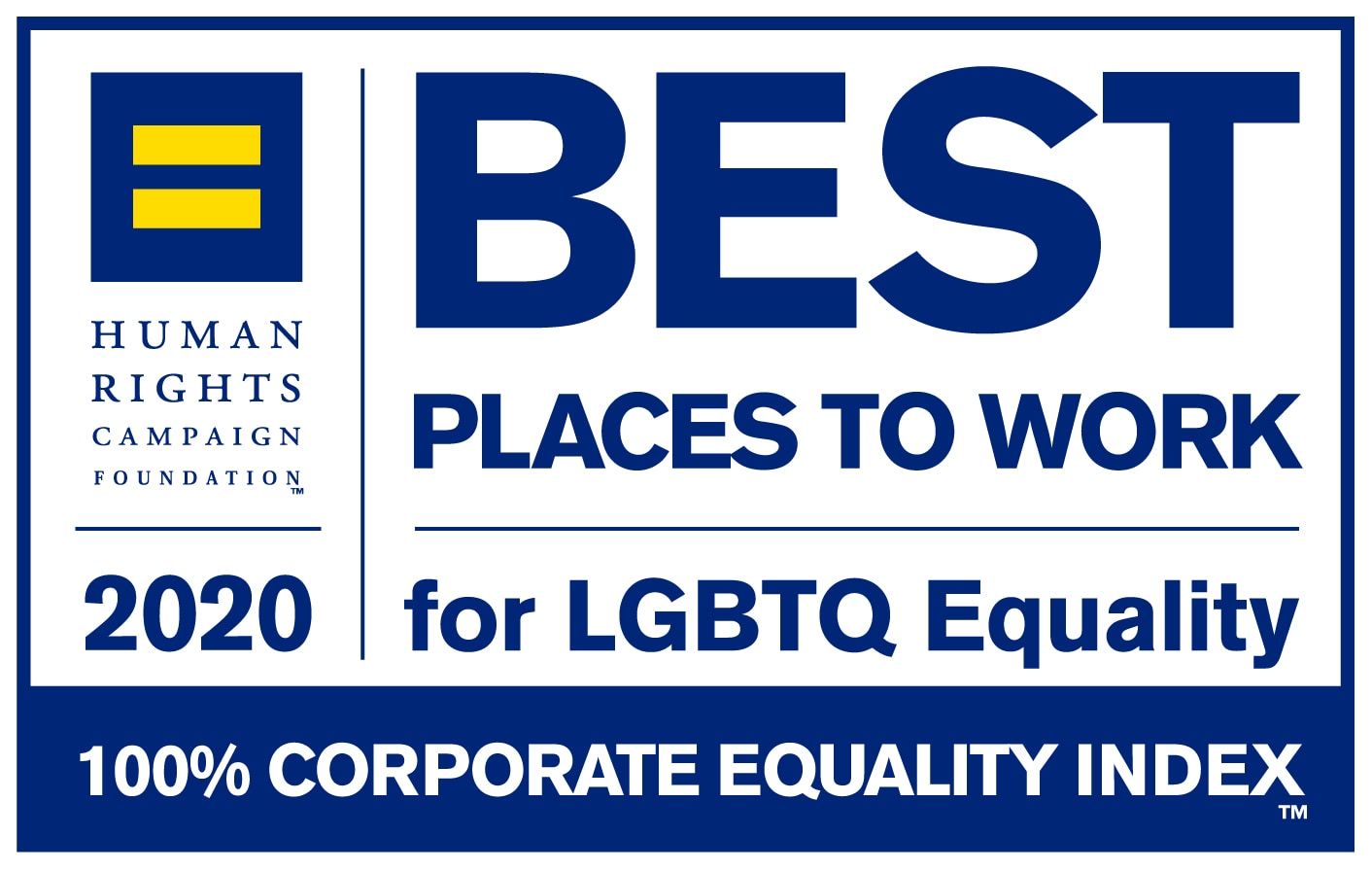 BOSTON (January 23, 2020) - For the third consecutive year, Liberty Mutual Insurance has received a rating of 100 percent on the Corporate Equality Index (CEI), a national benchmarking survey and report on corporate policies and practices related to lesbian, gay, bisexual, transgender and queer (LGBTQ) workplace equality, administered by the Human Rights Campaign Foundation. Liberty Mutual joins the ranks of 686 major U.S. businesses that also earned top marks this year.
Diversity & Inclusion is part of how Liberty Mutual does business including development, customer and community engagement, talent acquisition, workplace environment, and communication.  United by our common purpose and principles, we value the unique backgrounds and cultures of our employees. 
In placing a deliberate focus on shared principles, Liberty has developed a stronger organization with an engaged and high-performing workforce, a loyal customer base and sustainable competitive advantage in the marketplace. We will continue to do the work necessary to advance our D&I efforts and support for the LGBTQ+ and ally community.
The 2020 CEI rated over 1,000 businesses in the report, which evaluates LGBTQ-related policies and practices including non-discrimination workplace protections, domestic partner benefits, transgender-inclusive health care benefits, competency programs and public engagement with the LGBTQ community. Liberty Mutual's efforts in satisfying all of the CEI's criteria resulted in the 100 percent ranking and its designation as a Best Place to Work for LGBTQ Equality.